Just because your living room lacks square footage doesn't mean it has to lack style. Learning how to design a smaller space can lead you to make even more creative design choices, forcing you to better understand your own preferences and tastes. 
A living room has to be cozy, inviting, and serve as a welcoming environment and thankfully, there are plenty of decor ideas and furnishings that can take advantage of your space. From maximizing your vertical square footage to learning to embrace a room's coziness, these twelve small living room ideas prove that big design can come in small packages.  
1) Experiment With Texture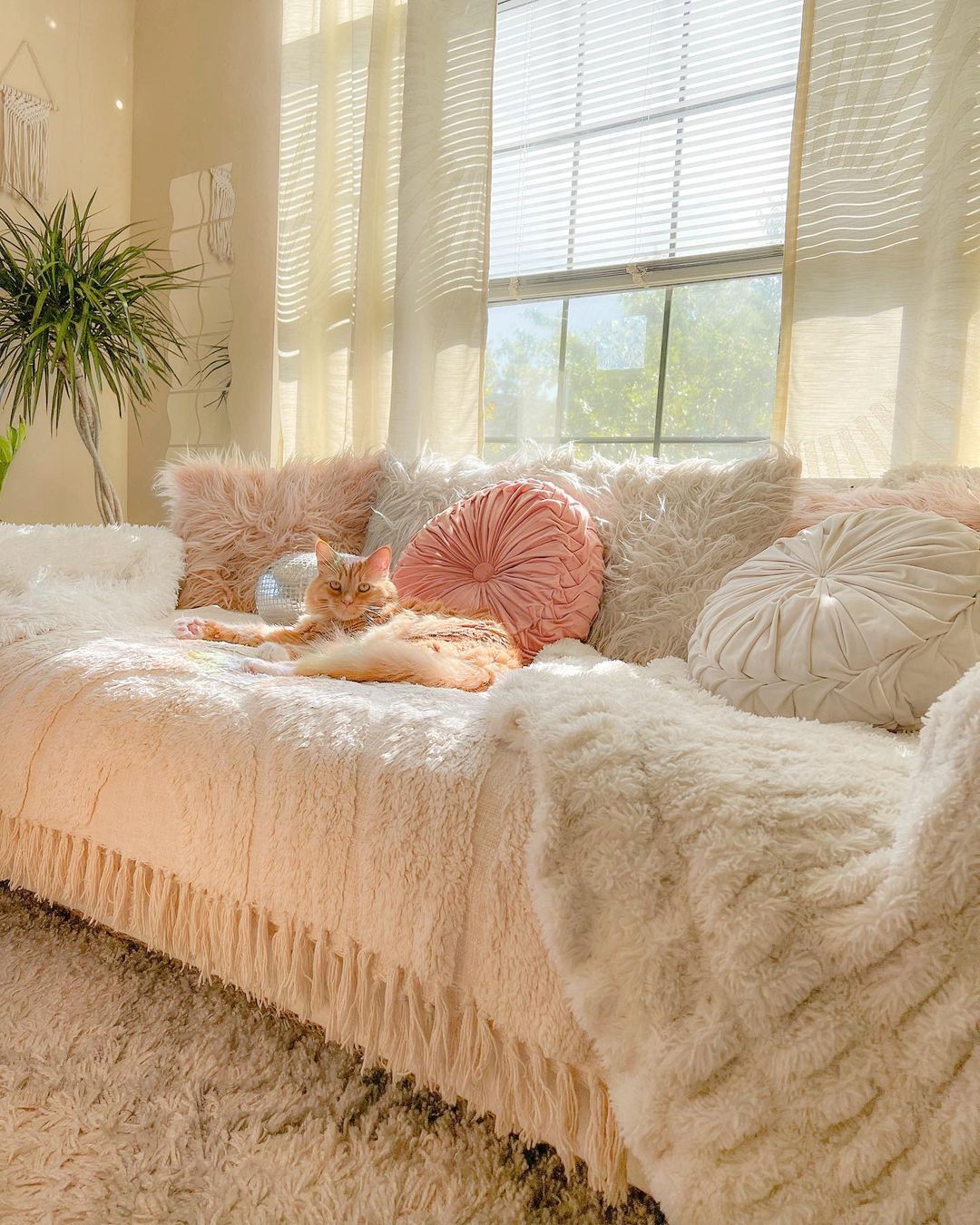 Instead of relying on many pieces of decor, focus on creating a cohesive design by focusing on various types of texture. By combining various textiles and materials to create more visual interest, you can create a space that feels more comfortable and inviting for guests. By experimenting with texture, you can also help define your own personal style and incorporate pieces you find visually interesting.  
2) Use Shelving To Showcase Your Style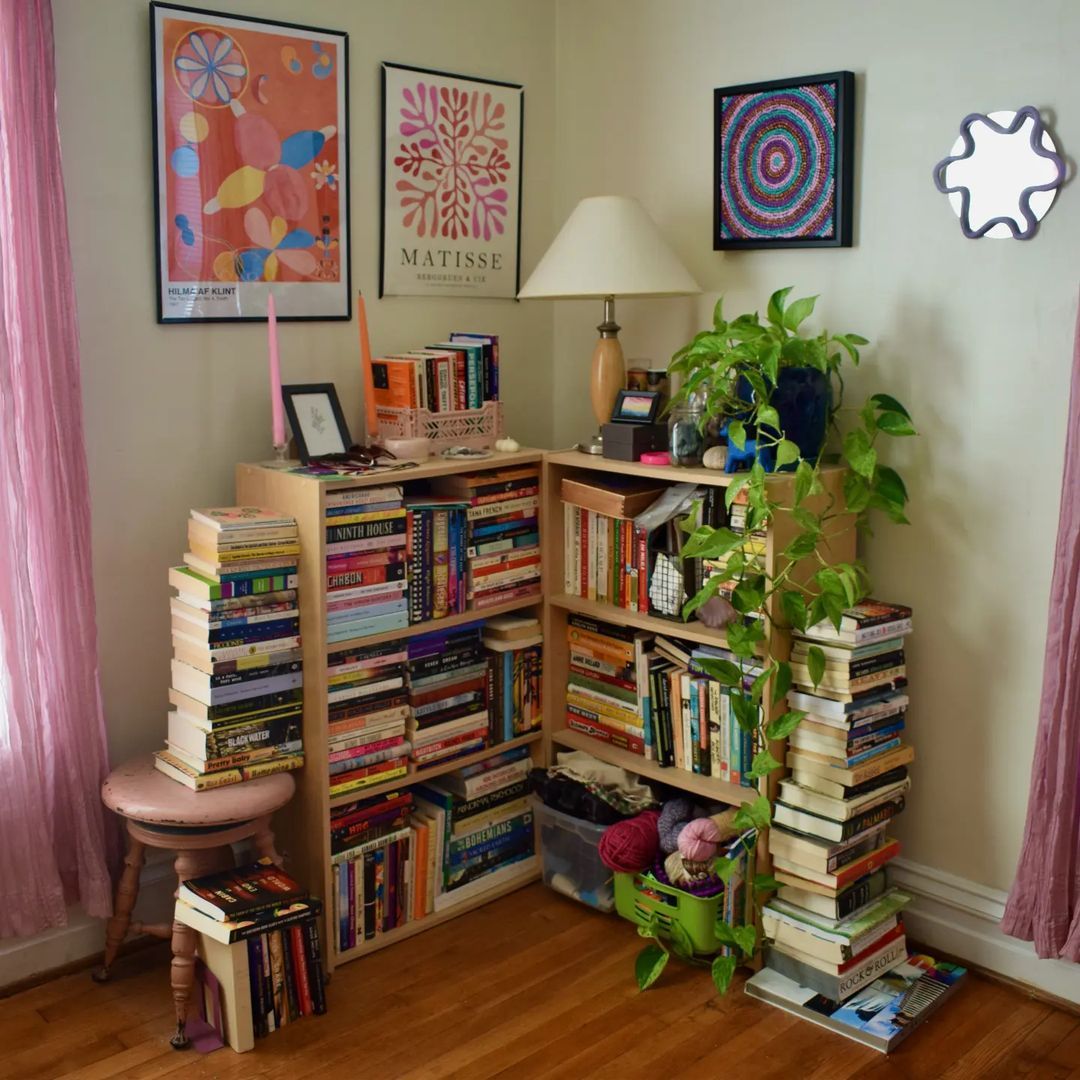 While your living room could be lacking in space for furniture pieces or large decor, shelving makes creating your dream space a breeze. With various types of shelving available on the market, finding the right one for your small living room includes understanding what pieces you want to have on display in your space.  
3) Find Your Light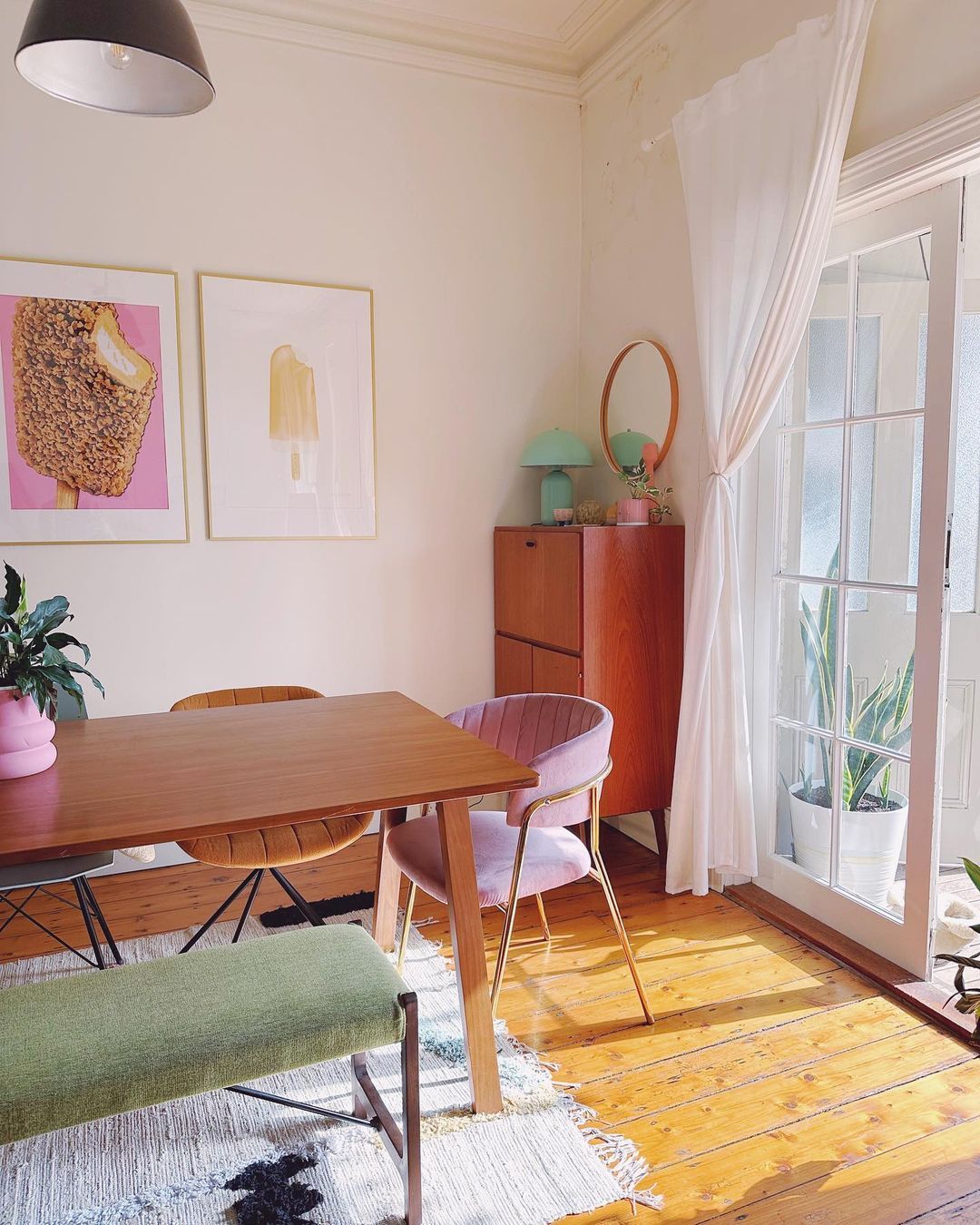 By eliminating shadows and increasing the amount of space you can visually see, embracing natural light is one of the best tips to increase your visual perception of a room. Adequate light not only makes a space feel more expansive but it can also be mood-enhancing, connecting your indoor space with the outside world. Opening the window treatments can also help display more architectural details, such as more crown molding or your window sill. When it comes to taking advantage of your space, letting light in is one of the simplest and most affordable choices you can make.  
4) Consider Using Curves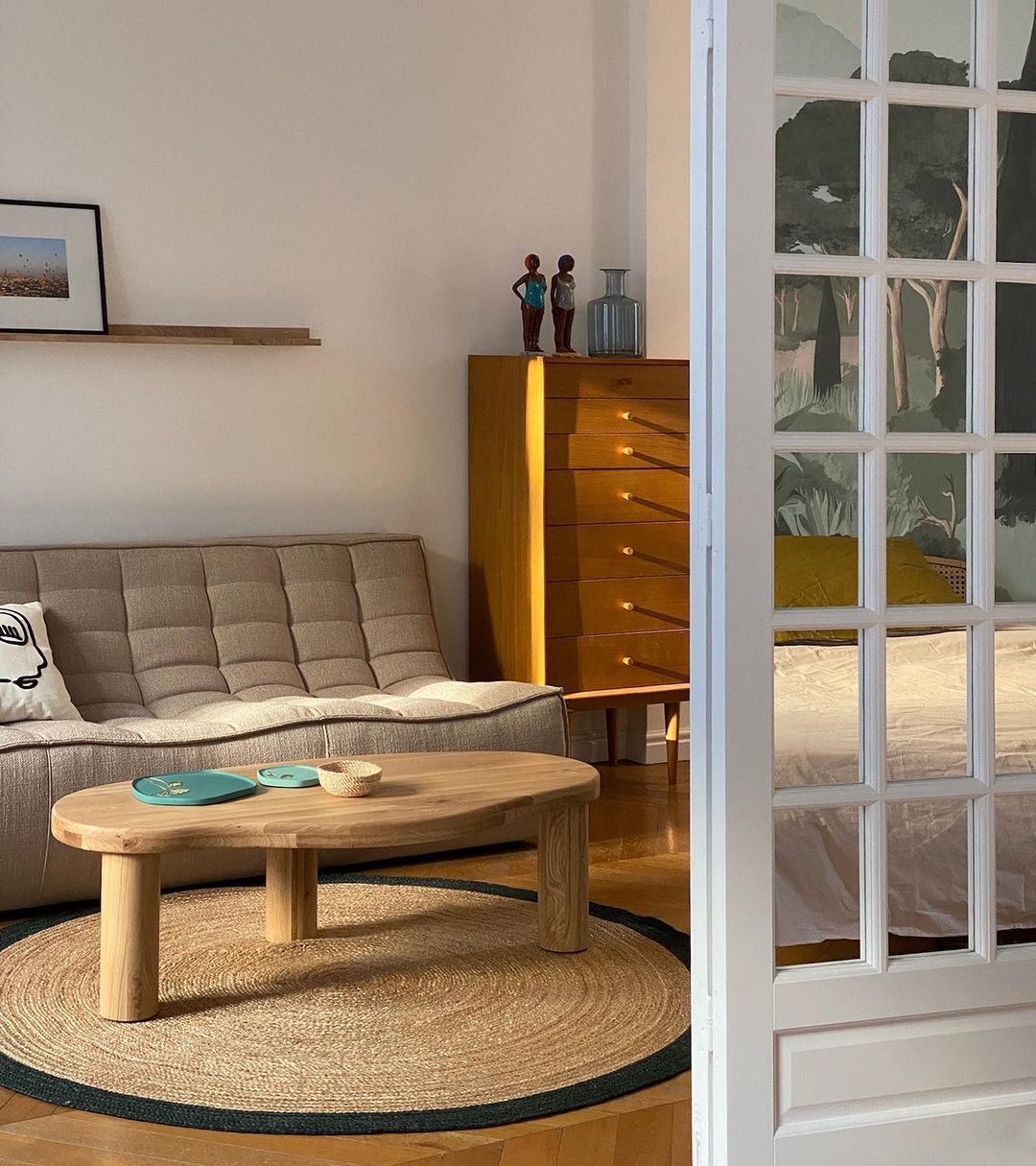 Sharp corners on coffee tables and living room furniture can make your interior design feel clunky, especially in a small space. By decorating with rounded curved edges or circular furniture pieces, you're able to create a better flow in the room, allowing people to navigate the space easier. Consider a round coffee table or circular rug to have a bit of fun in your space and increase the softness in your living room.  
5) Think Vertically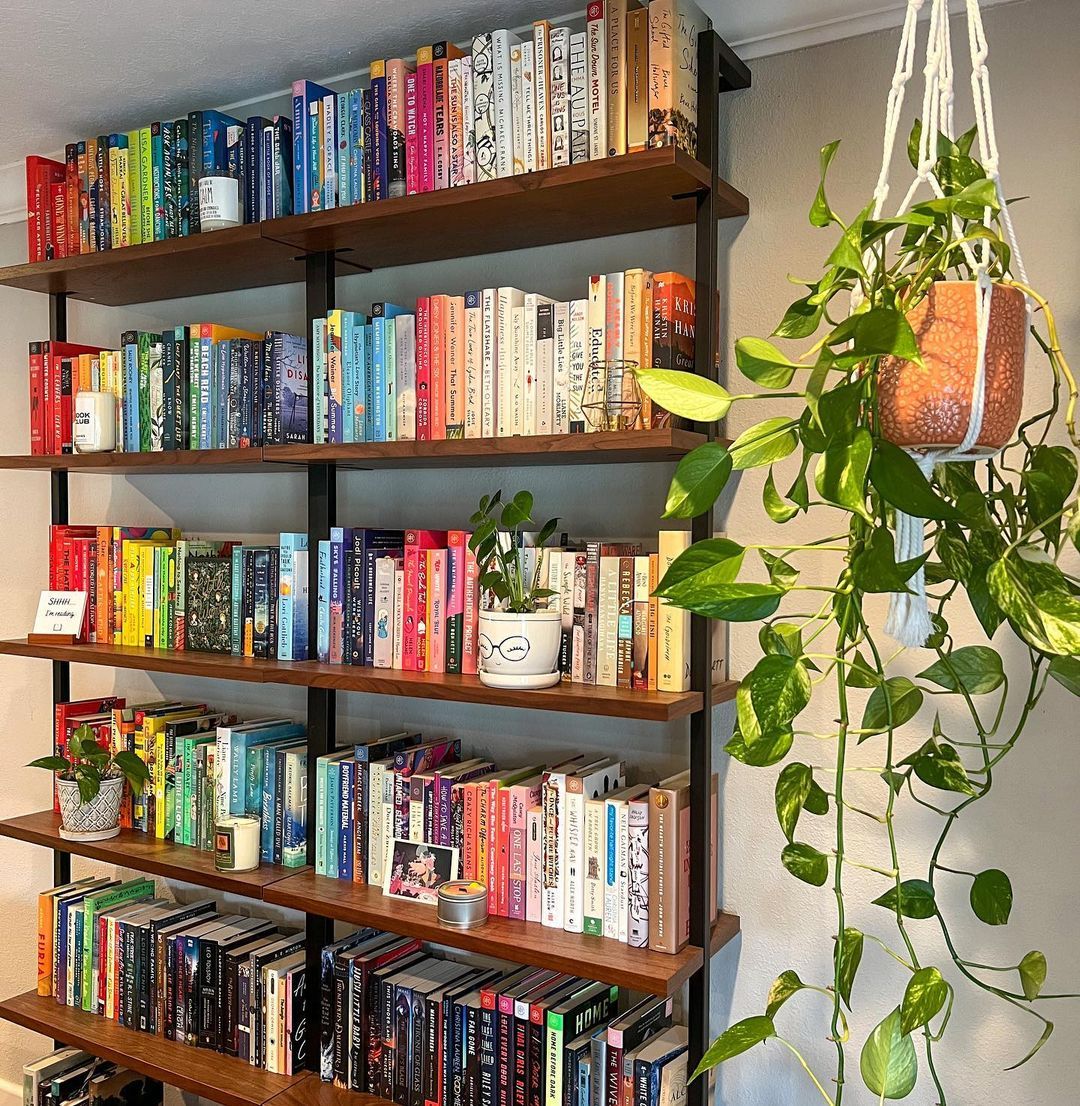 When it comes to increasing the space in your small living room, many times, the only way to go is up. Vertical ideas, such as open shelves or large dressers, can increase your storage options while taking up less space. The less wide your furniture pieces are, the more space you will have freed up in your living room.  
6) Embrace Maximalism Where It Counts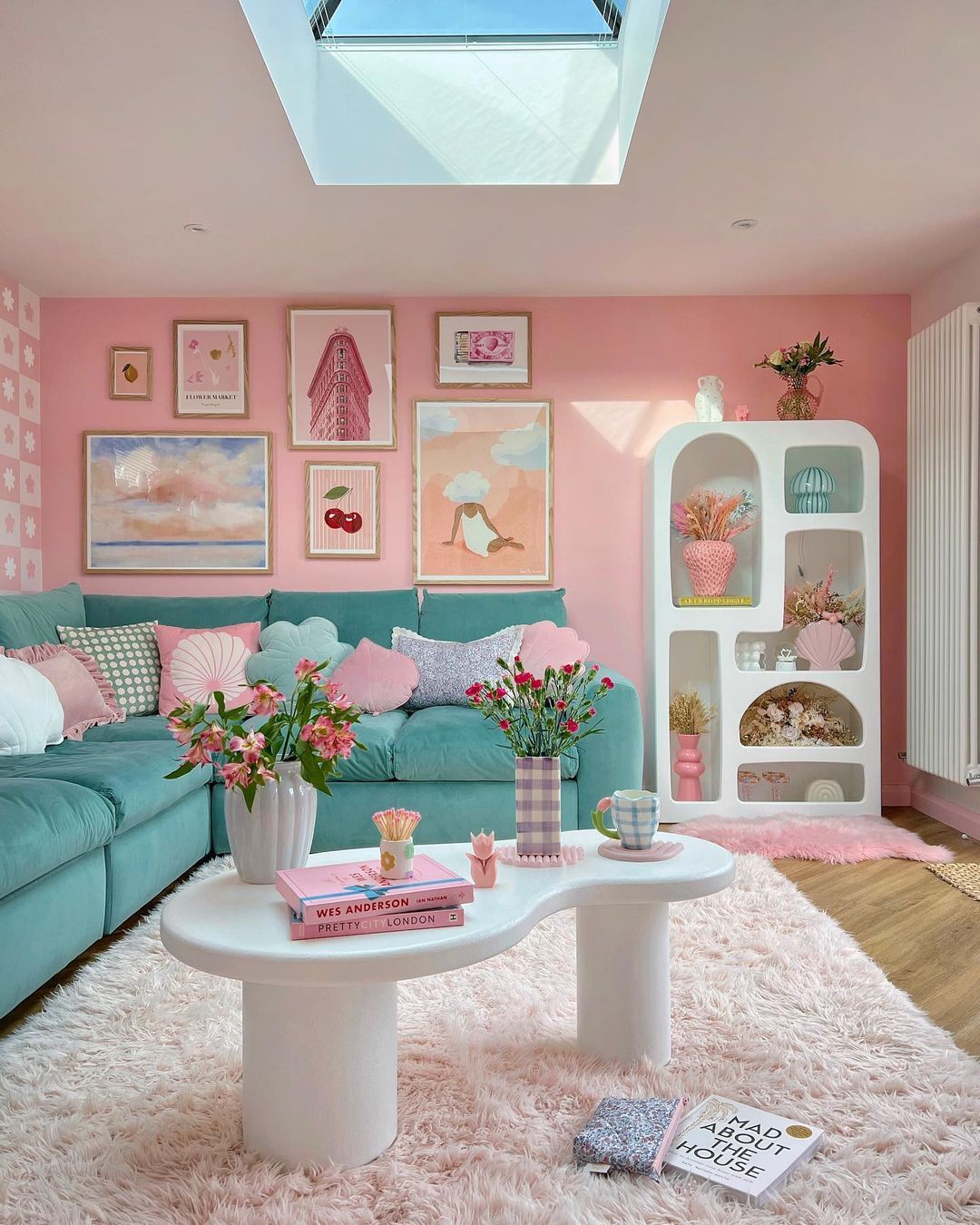 While it can be a good idea to pare down your belongings and create minimalist systems of organizing in order to reduce clutter, embracing your small space does not mean you have to let go of everything you own. If you prefer a maximalist environment (one that features a variety of colors, textures, materials, and patterns) then opt for featuring the things you love in a defined or organized way. This allows you to showcase your personality, style, and hobbies all while creating a cozy living room space.  
7) Refine Your Aesthetic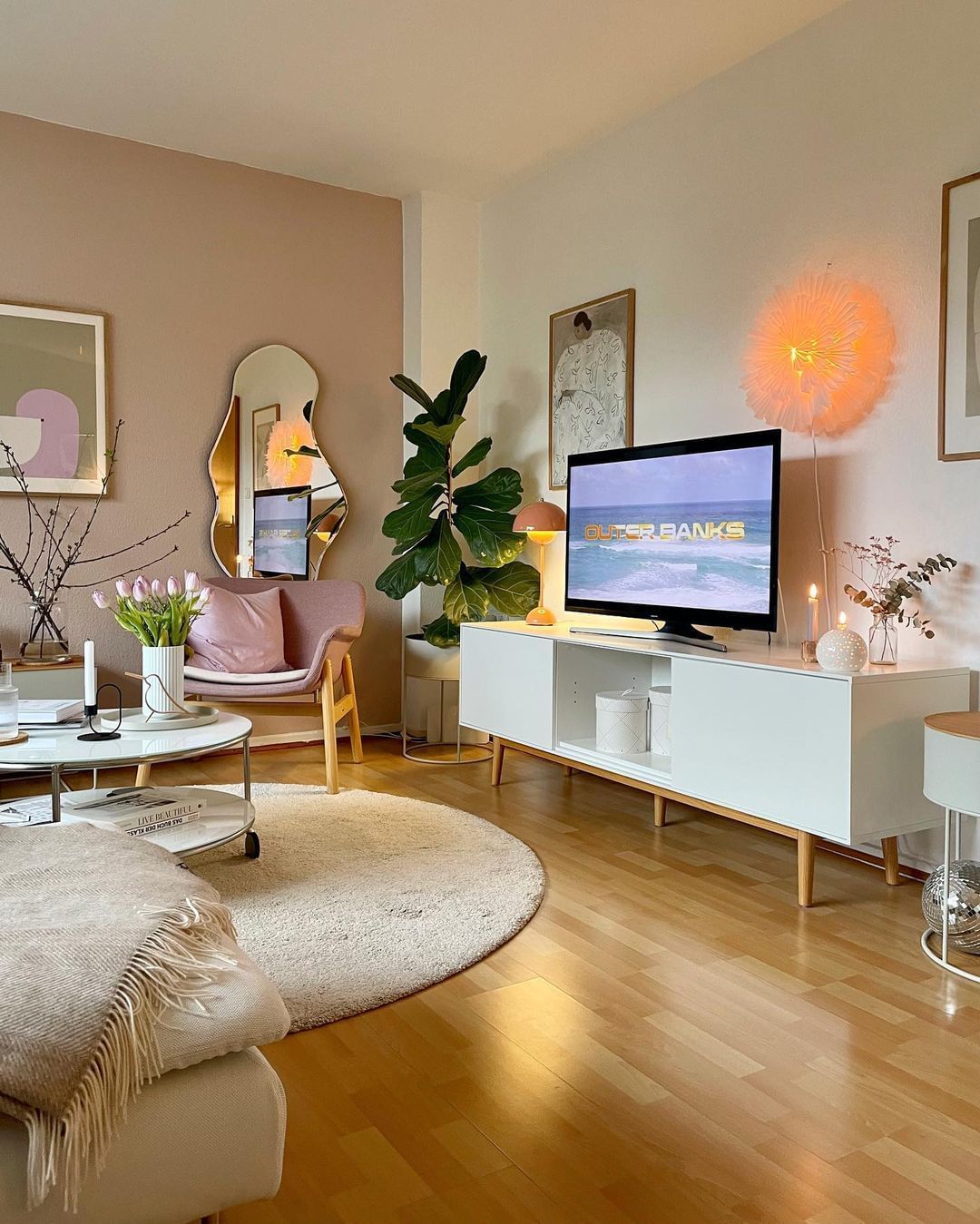 Without defining and learning your style, it can be difficult to create a room that feels cohesive. Smaller rooms need to feel cohesive in order to avoid feeling clutter or overwhelmed with various styles. In order to refine exactly what you like, create vision boards with Instagram posts, magazines, or Pinterest and when decorating, use those visual cues as a guide.  
8) Choose Your Furniture Pieces Wisely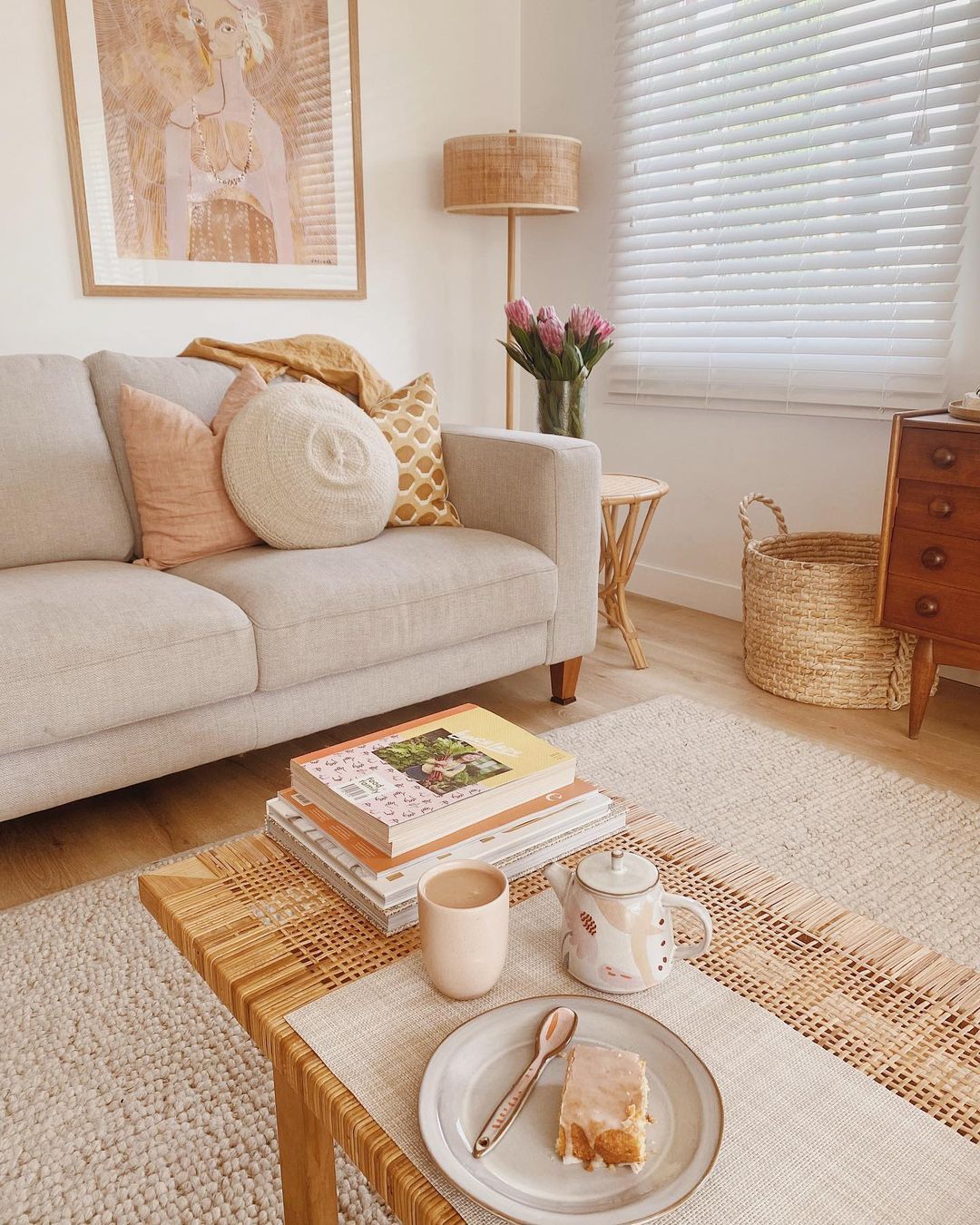 In a small living room space, square footage is limited, meaning each of your big furniture pieces becomes even more important. Many times these furniture pieces become the entire focal point for the room. By choosing furniture pieces that will help create the style you have in mind, and pieces that will work within the boundaries of your room, you can reach your desired result.  
9) Utilize Clear & Unique Storage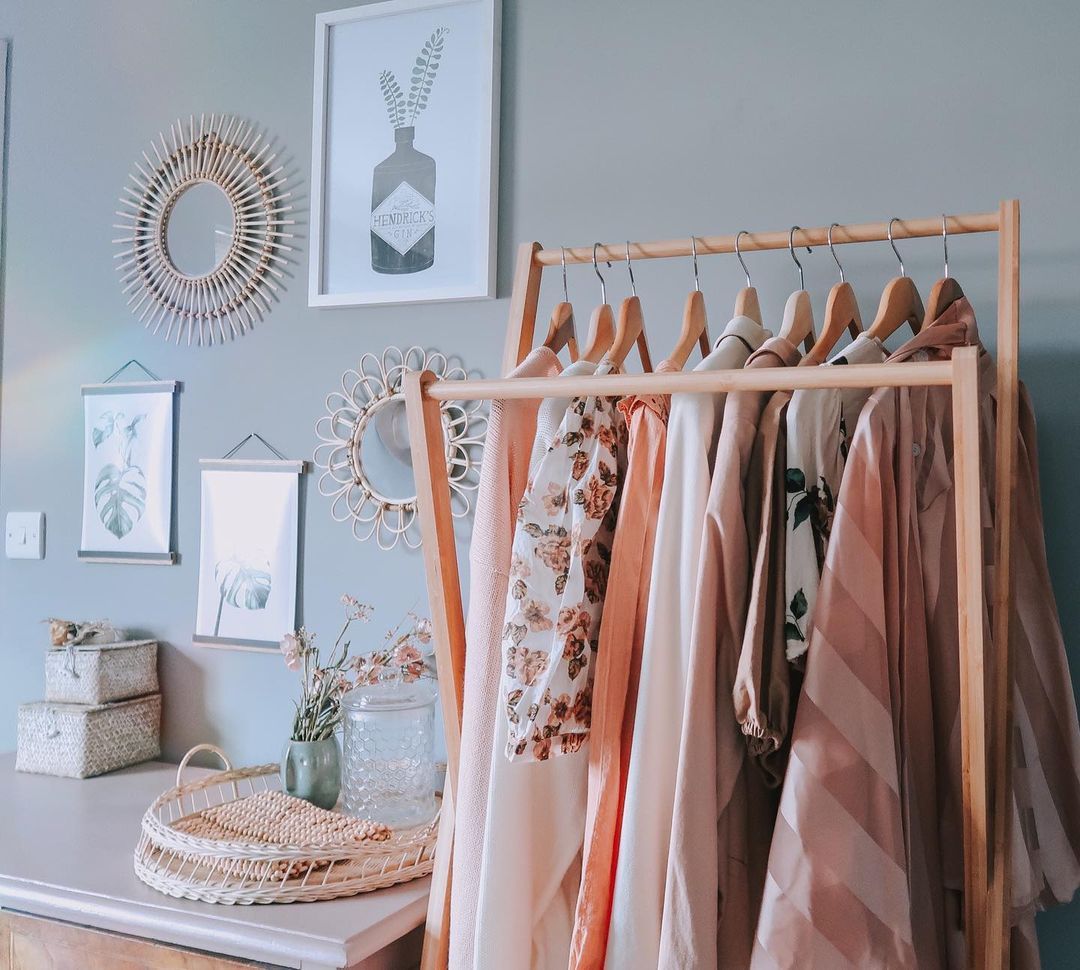 There are plenty of unique storage options on the market, including some that might allow you to reduce the amount of furniture in your living room. Storage options including vertical shoe racks, installed shelves, or under-the-couch options free up your space and allow you to display what most interests you.  
10) Establish The Color Scheme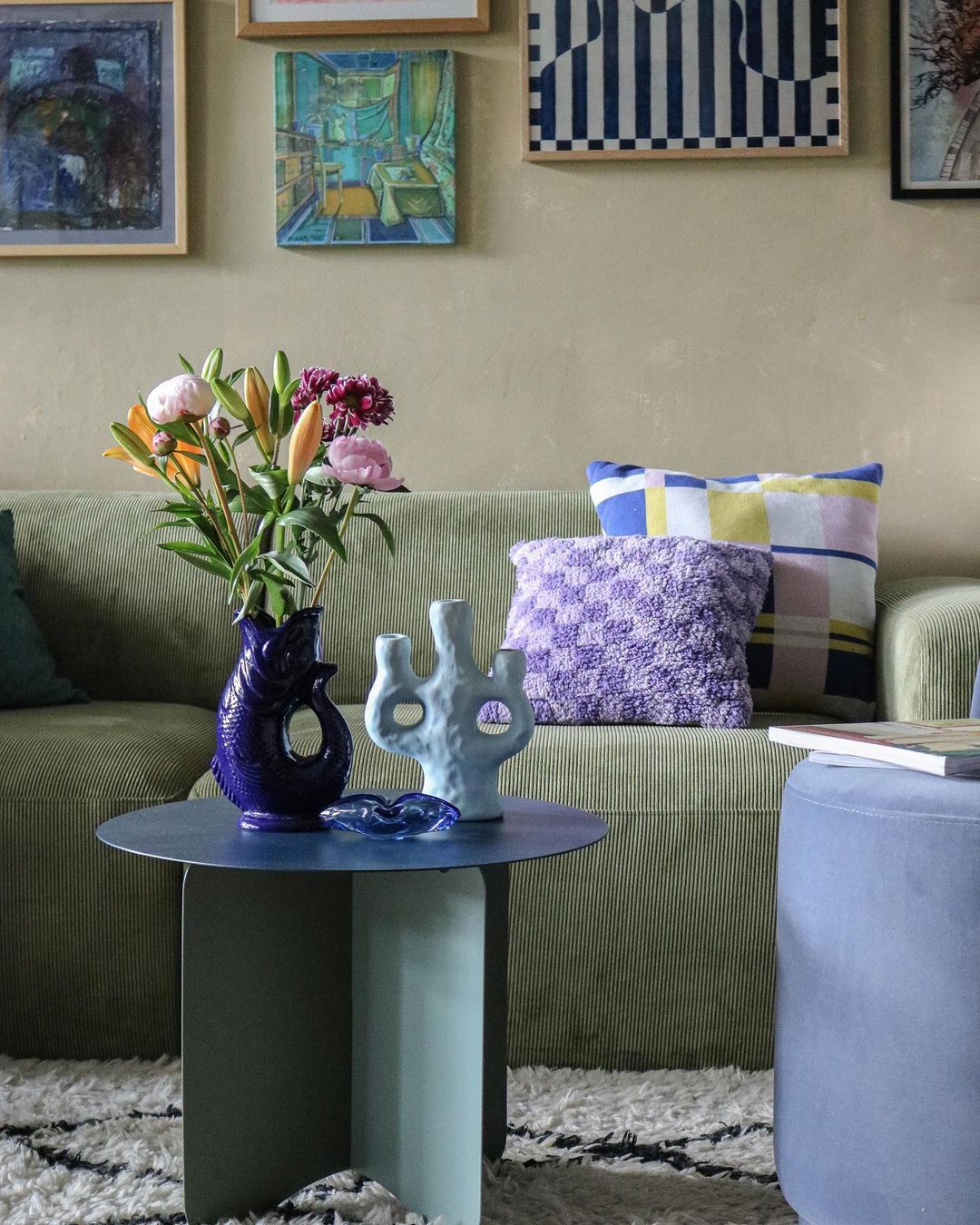 Your living room is an amalgamation of many different types of elements, meaning that your furniture, rugs, curtains, and sofa might not all match color-wise. Before purchasing any more items for your living room, design a color scheme that works with any existing pieces you may have. Establishing the coordinating or complementing colors beforehand allows you to better choose new pieces as you go through the design process. 
link