Okay bestie — I see you. You've got a cute apartment space that needs a bit of love. A bit of fun. A bit of magic. Well, you've come to the right place.
I know how tricky it can be to try and decorate when you're tight on space and at the helm of a landlord. But trust me: you can inject your character into it. Whether you're looking to add some personality to an apartment living room, kitchen, bathroom, or bedroom, I've completely got you.
When space is tight, it's important to decorate in a way that still suits the space and style you want to go for. Thankfully, there's lots you can do, with even a shoebox of an apartment, condo, or tiny studio. You just need to get a li'l creative.
Want to get your apartment looking amazing? Scroll on down for some seriously beaut inspo.
15 apartment decor ideas to zhuzh up your tiny space
No matter what room in the apartment you want to glow up, I've got you. I've also rounded up some buys that shoppers love, so you can get decorating ASAP.
The prices below were correct at the time of publishing this article. 
1. Choose a lightweight table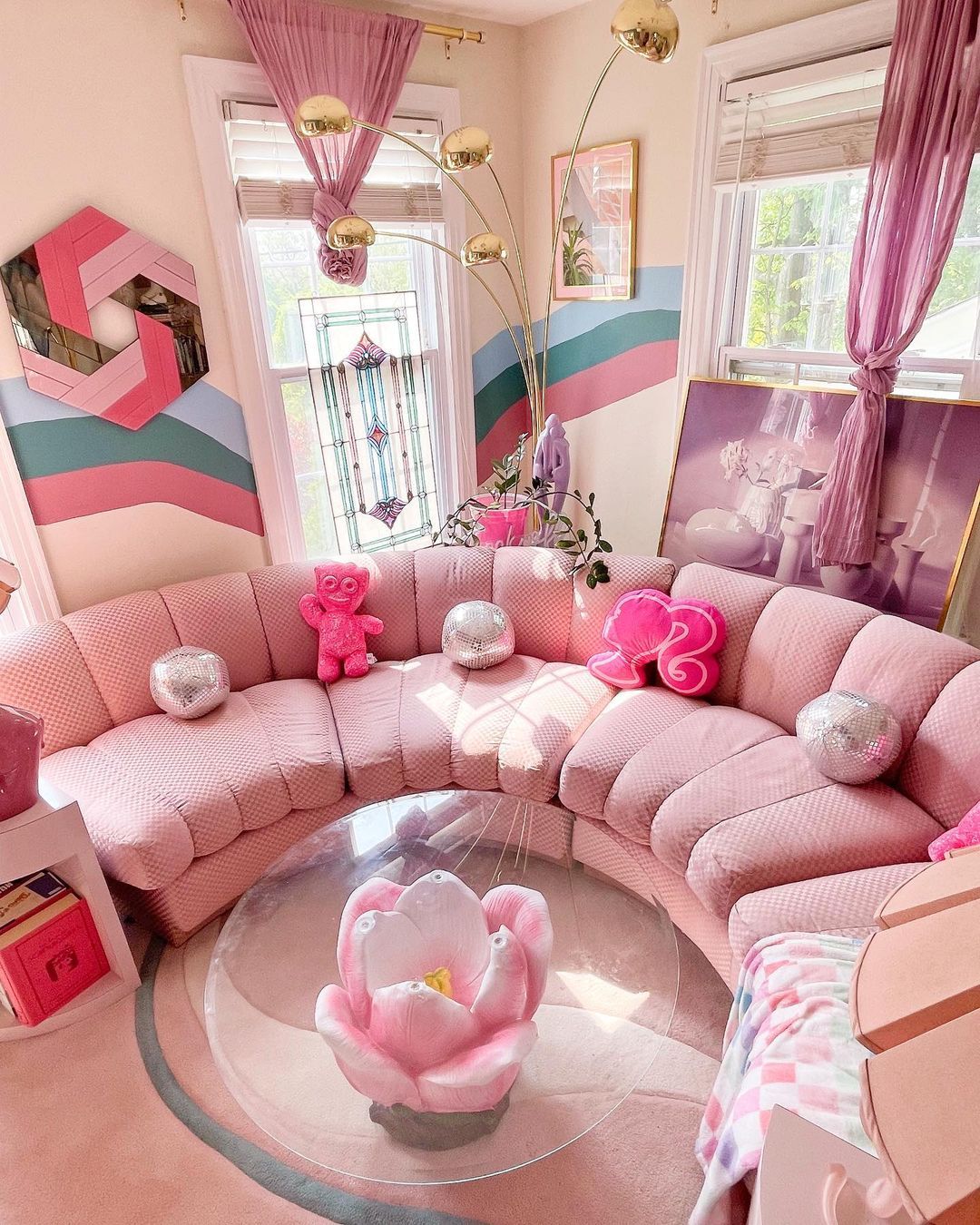 With the exception of a ground-floor apartment, moving into a condo (especially if it doesn't have an elevator) can be a real challenge. So when shopping for furniture, you may wanna factor the weight and shape of your decor into your purchase decision. A modern and lightweight coffee table will ensure that you're not re-enacting 'that' infamous scene from Friends involving Chandler and Ross negotiating a heavy couch up several flights of stairs. Pivot — pivot! 
2. Use storage trolleys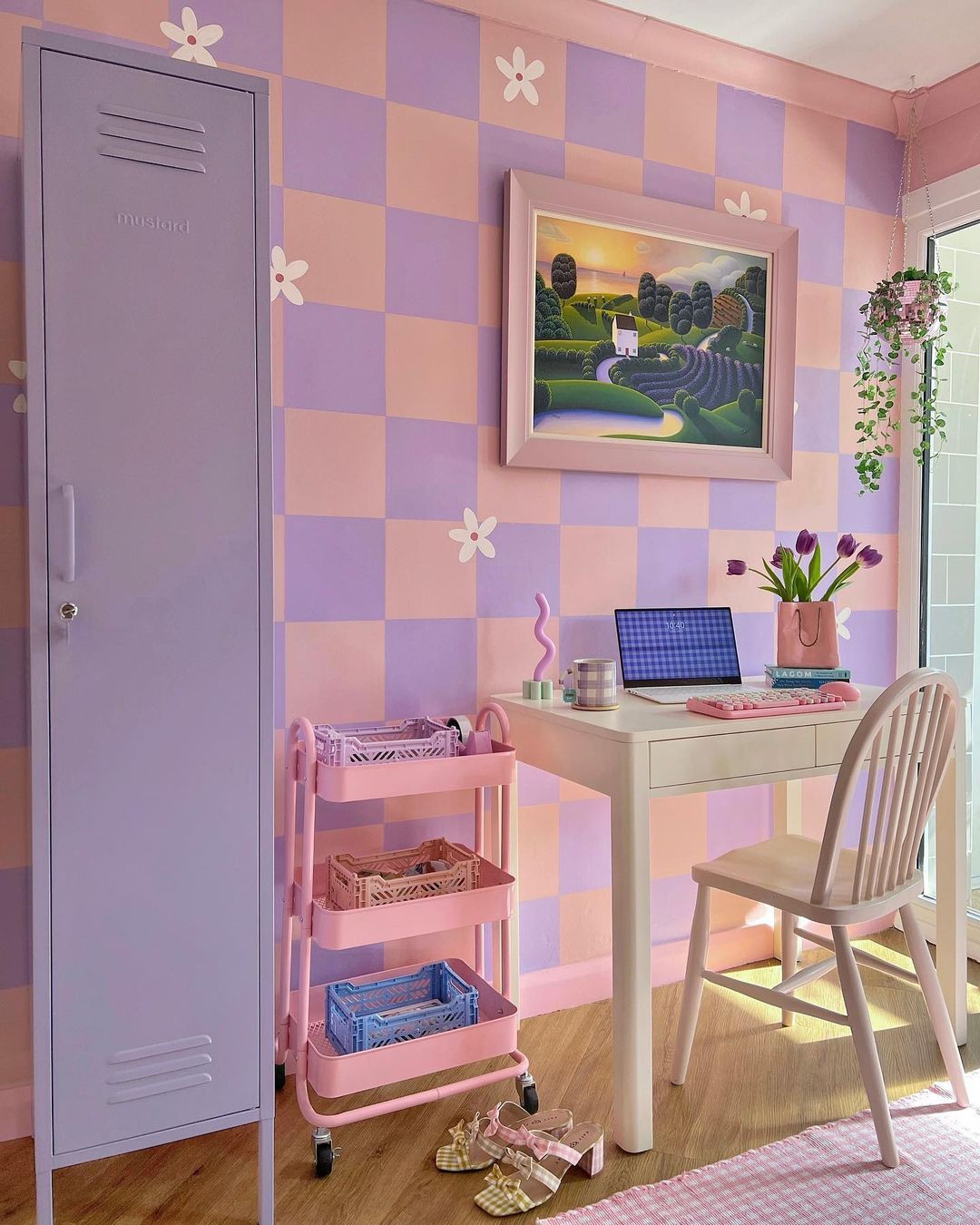 Trust me, storage trolleys are legit life savers when living in a small space. They're so easy to wheel between different rooms and are seriously versatile too. I have a storage trolley in my kitchen that's packed with fruit and veg, but they can also be used for drinks, books, and even as a nightstand. Basically, you might just need one for every area in the apartment. 
3. Opt for smaller side tables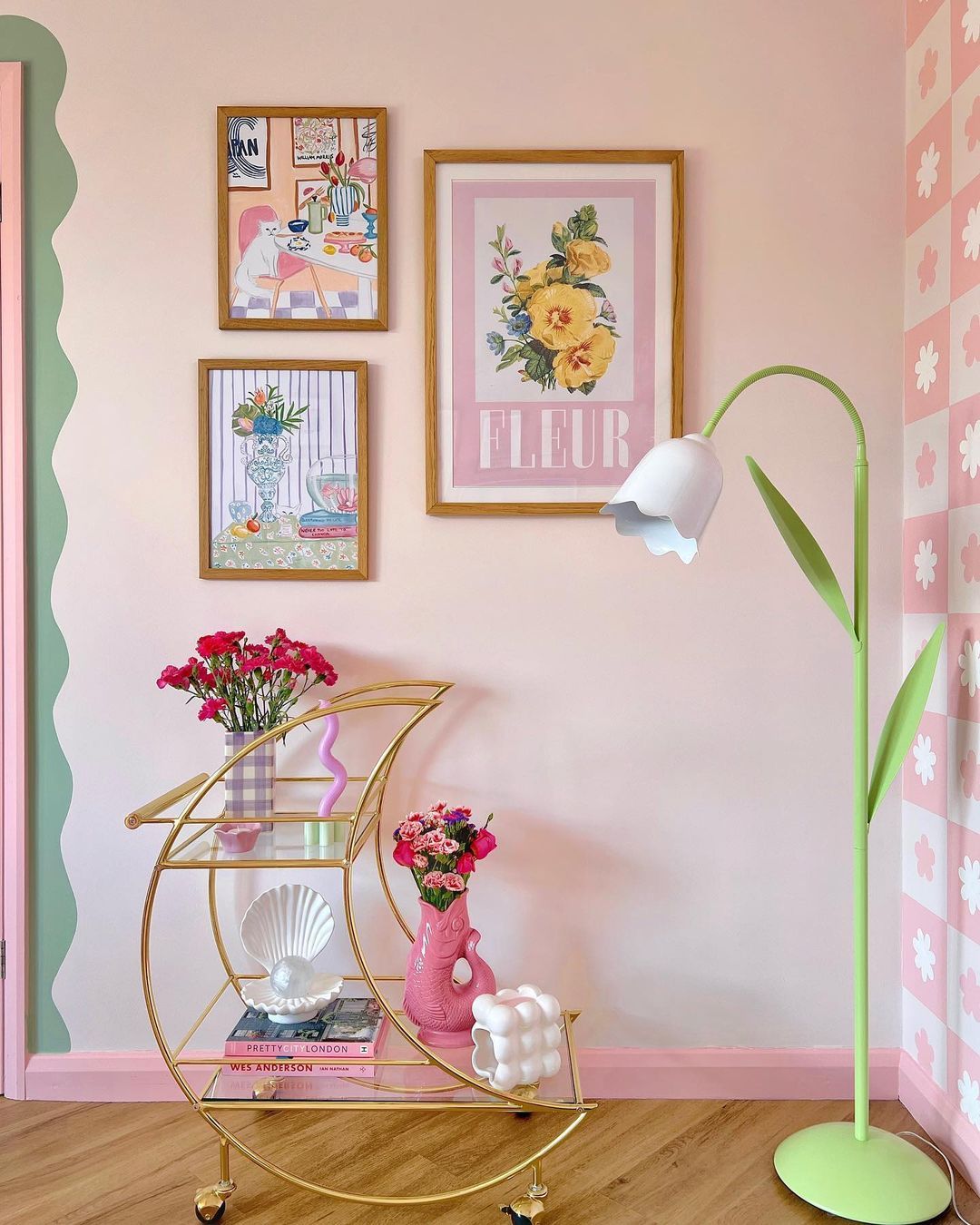 When you live in a small space, you just don't have room for big ol' tables that take up too much space. Instead, look for tables with multiple shelving units, as well as slimline console tables. These will fit so much better, while still providing enough space for important household pieces. BTW, be sure to go for lightweight options, so you can move them single-handedly without straining your back.
4. Find tables and chairs that slot together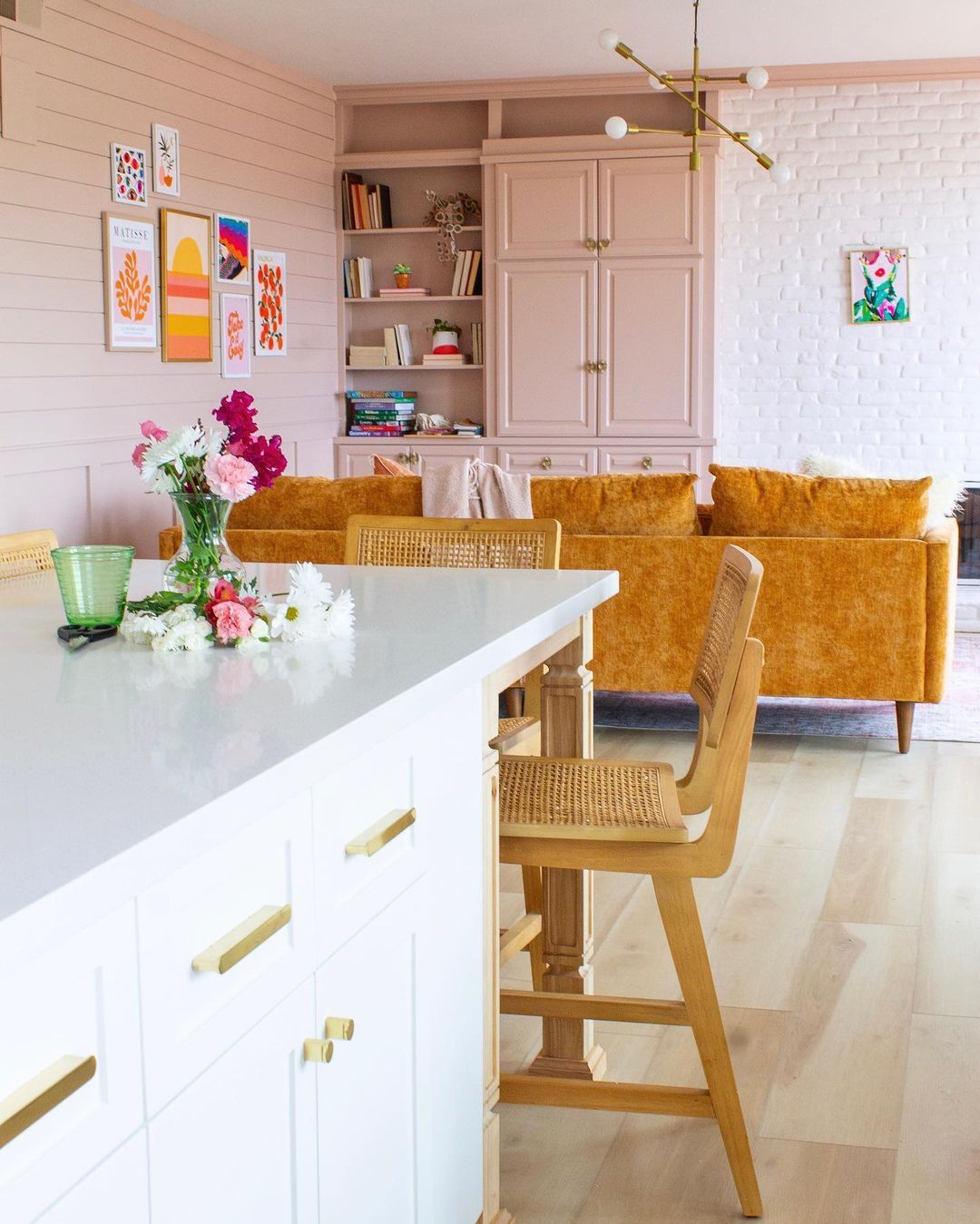 There are things that are just better together. I'm talking PB and J, mac and cheese… and tables and chairs. If you don't have the dollar for a matching set, measure up your existing table or chairs, and find a complementary item. By being able to slot your chairs directly under your tables, rather than having them sticking out, you'll save so much space in your apartment. That square footage is seriously precious, you guys.
5. Zone a studio apartment with DIY divider design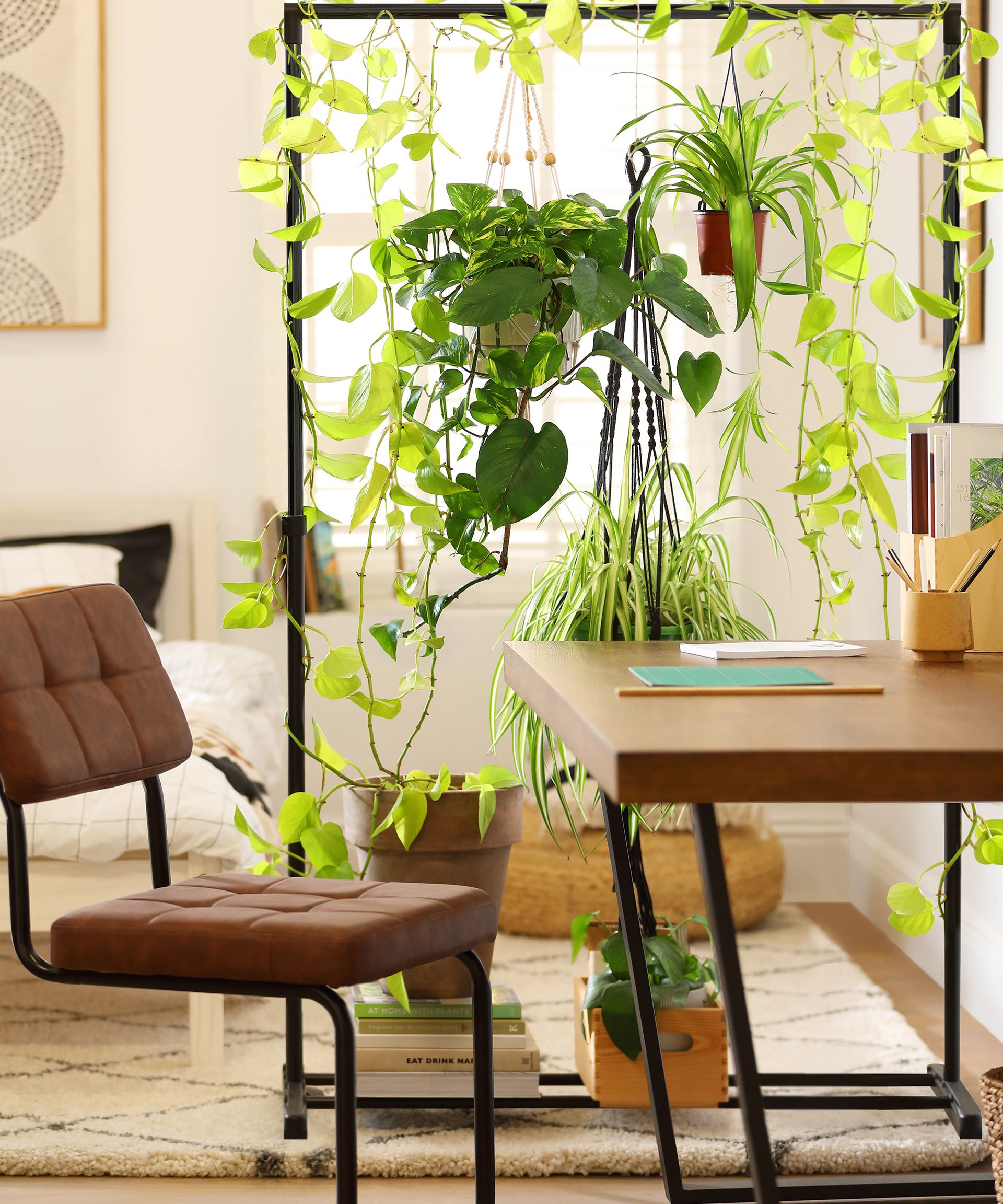 If your studio apartment feels like the kitchen, living room, and bedroom ideas have all melted into one big room, a divider is the answer to all your problems. And the good news is that you'll only need a clothes rail, some plants, fishing wire, and scissors to make it. Put the clothes rail up, hang up hangers, and then wrap the trailing plants around them. Boom, instant wall. Oh, and the great thing about this is that you can easily take them down when you want to open up the space again. 
6. Choose a runner rug to make an entrance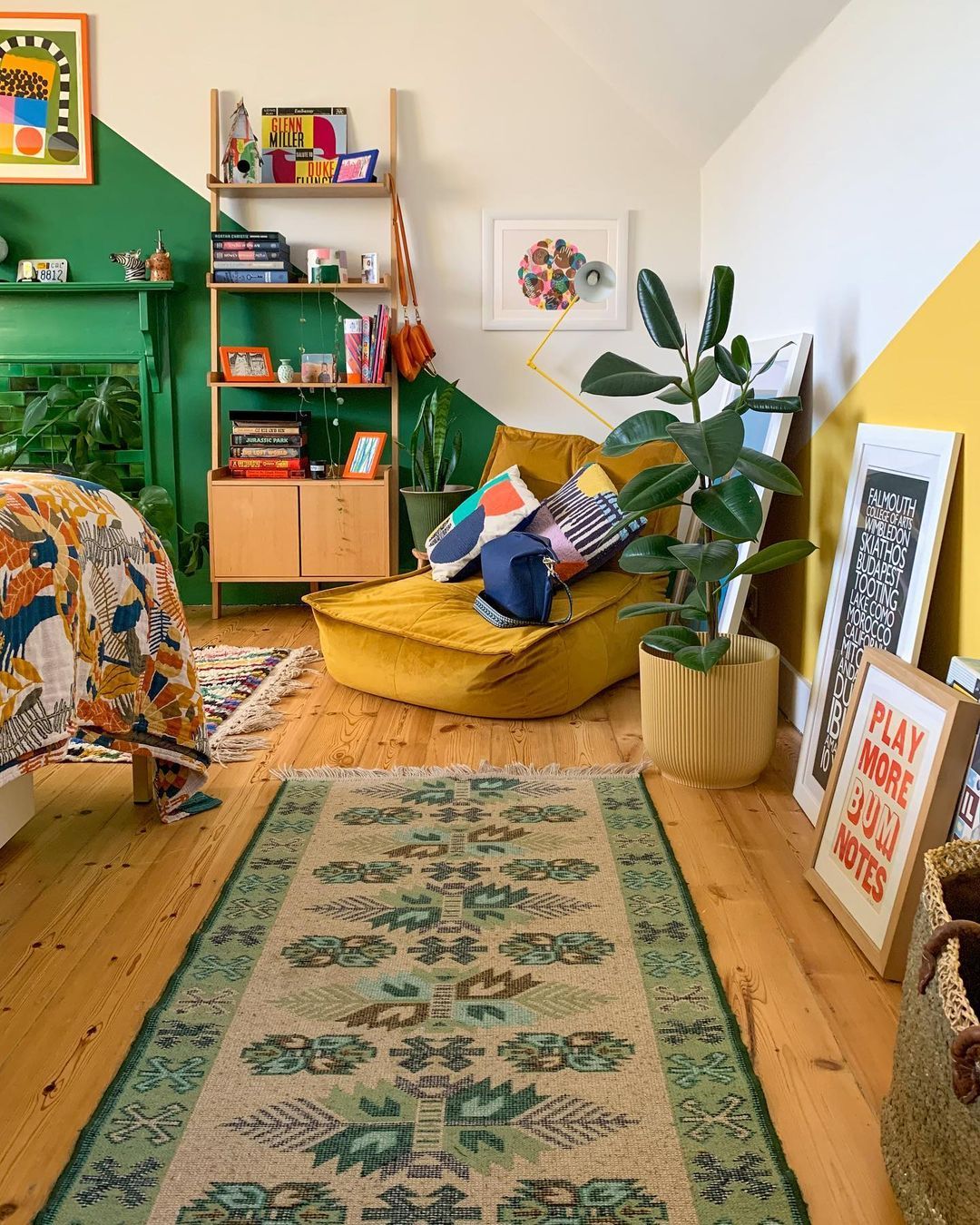 Dressing a small space is all about being smart with what you choose — it's not what you've got, it's how you decorate it. One easy way to elongate the space is by using a runner rug. This draws the eye across the stretch of the room, moving the focus away from the actual size of it. Genius, right? I love @houseofedencourt's natural but colorful rug, which adds a touch of texture and texture to her space beautifully.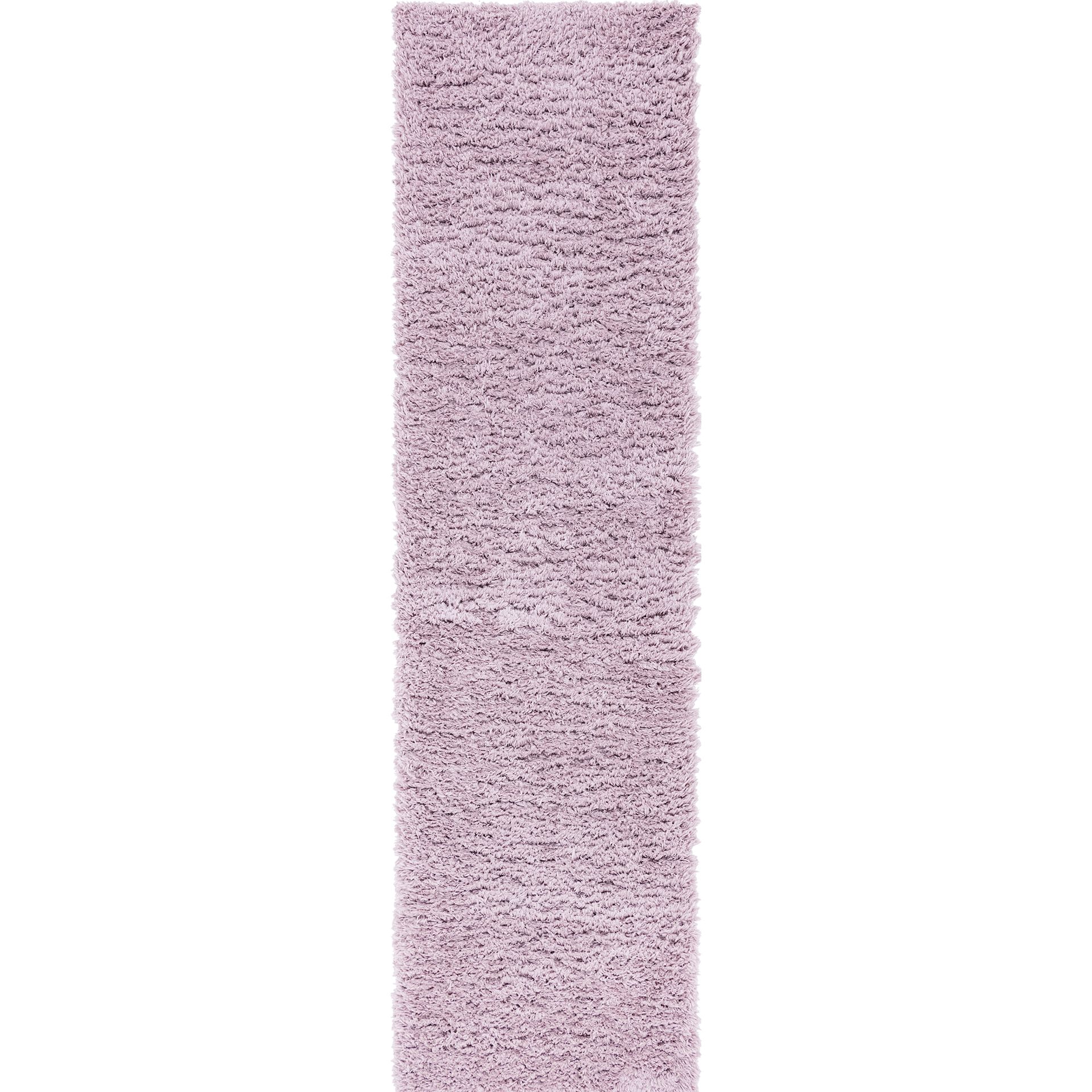 Pastel
Infinity Collection Solid Runner Rug
7. Renting or serial decorator? Opt for sticky solutions
Unfortunately, a lot of new-build apartment floors are often clad with uninspiring ideas that need a li'l love. So if you want to create the illusion of intricately tiled flooring, you've gotta think outside that damn box. Stick-on tiles are a great way to get 'round this and can be used both on walls and floors. They work really well in both the kitchen and bathroom, adding style to rooms that can be slightly sterile. 
8. Revamp your bedroom with a statement headboard
If you've not got all that much room for decor in your bedroom, you can instead make a big impact with a headboard that makes a statement or complements your existing decor. I'm obsessed with how @raveinteriordesign has matched her headboard (and bed TBH) with her carpet, tying the whole look together gorgeously. Want to really make the most out of yours? Opt for a headboard that doubles as storage space.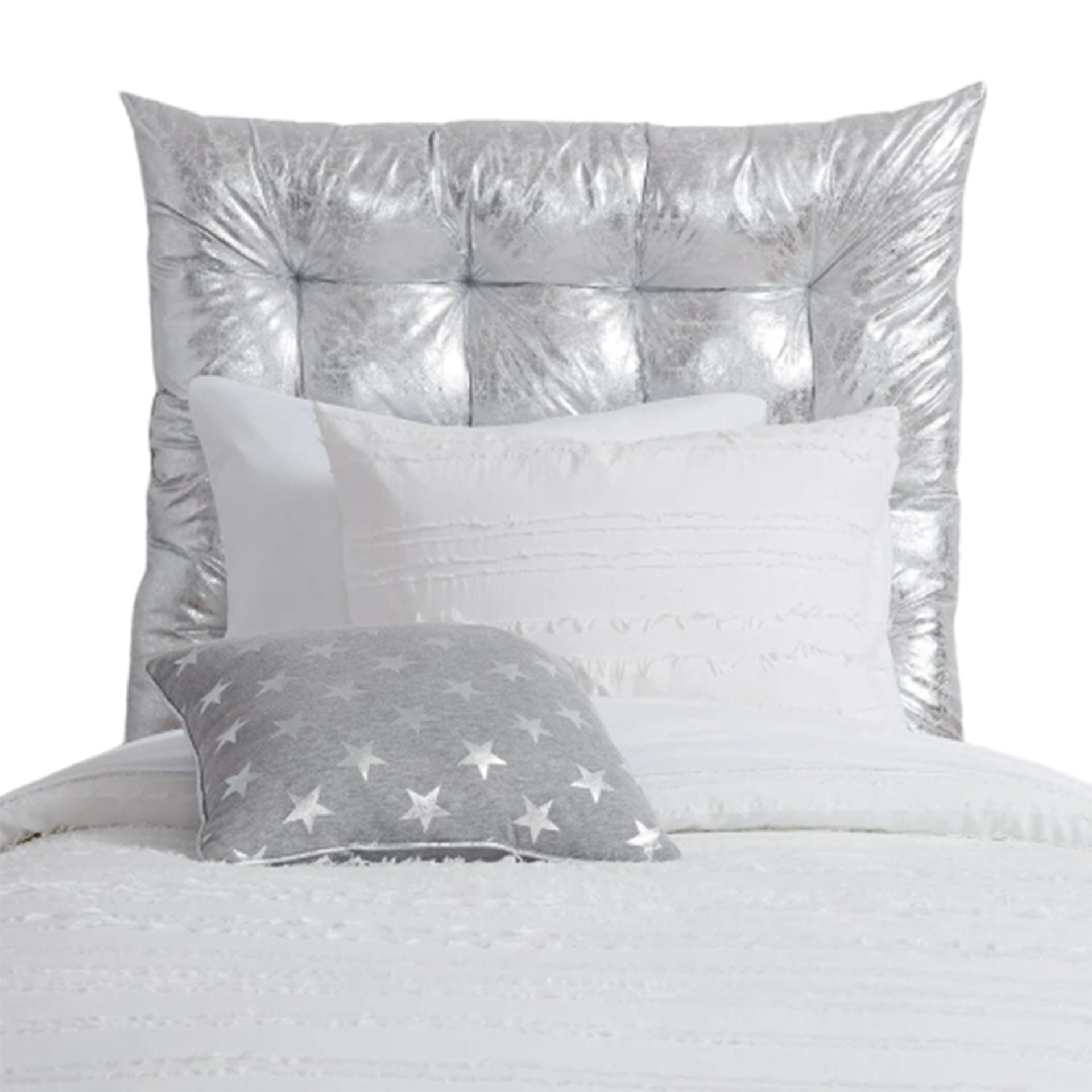 Metallic
Opal Tufted Metallic Cushioned Headboard
9. Add low-key fun to a bathroom with a bathmat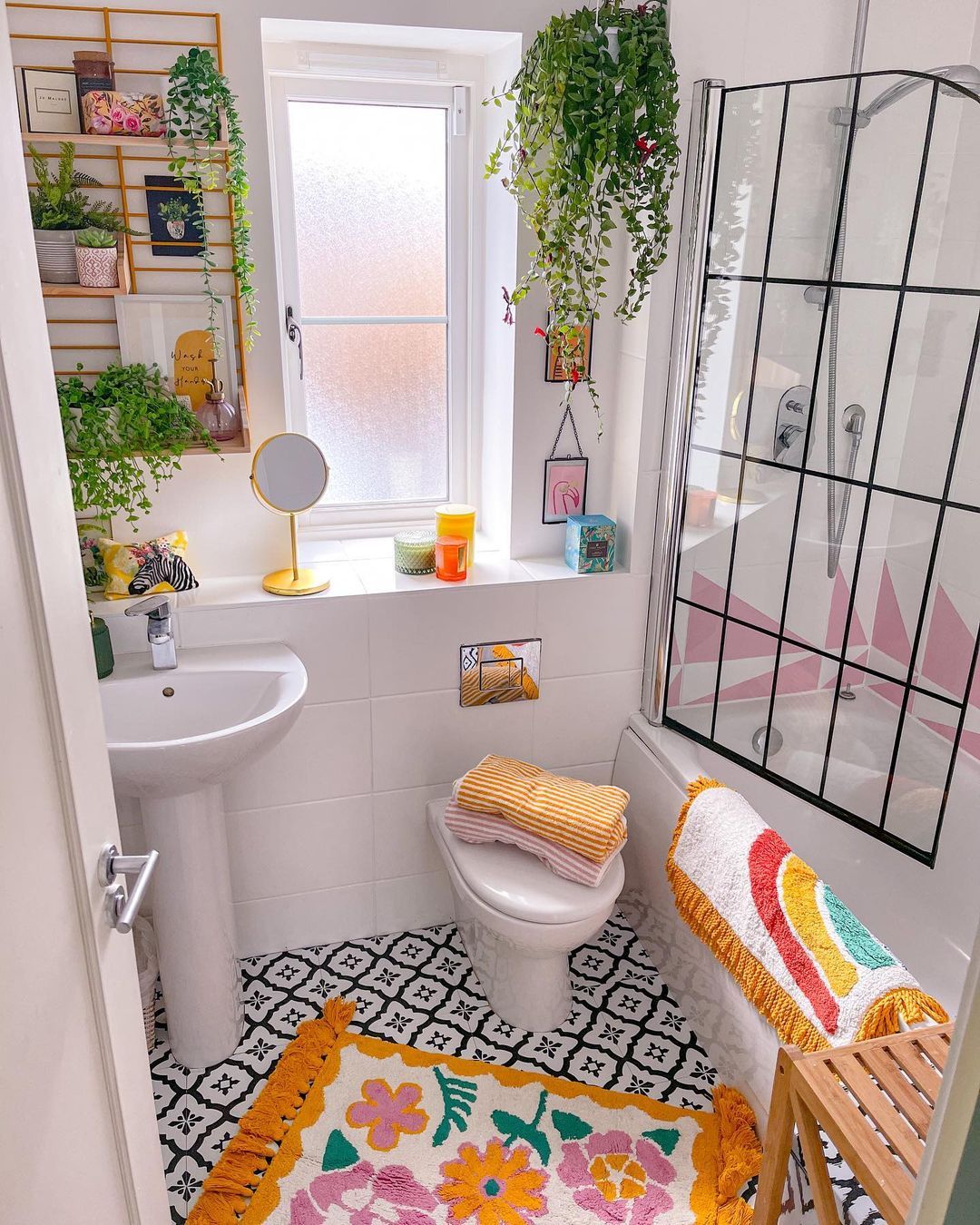 Just because it's an essential, doesn't mean it has to be boring. Liven up those white tiles by adding a colorful bathmat, just like @overatno18. I like looking through UO and Anthropologie for these, as they always have super cute options. You could also add vibrancy to your bathroom with a printed shower curtain, bright towels, or even a boujee bathroom dressing gown (y'know, just go full hotel style). 
10. Search up high for shelving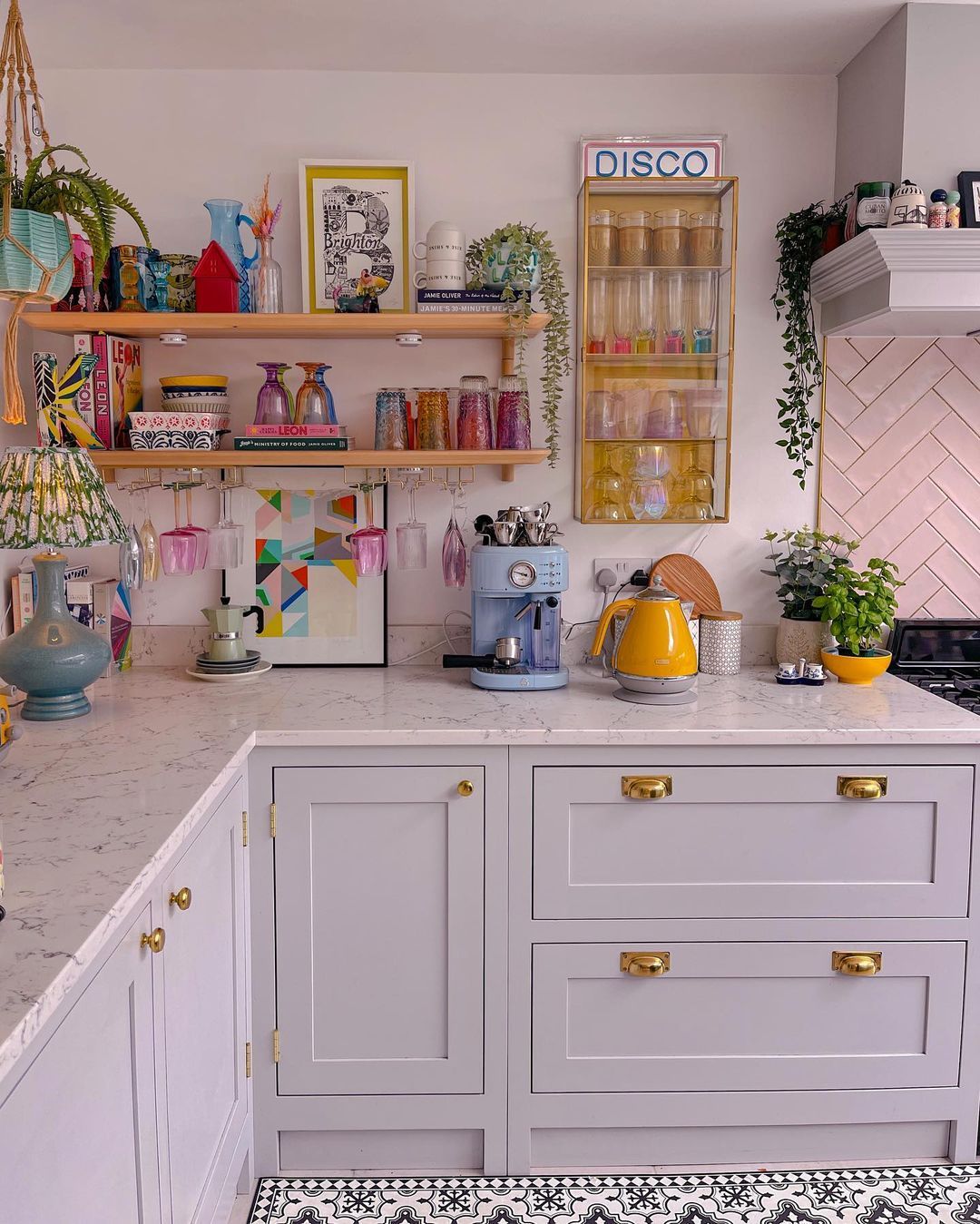 One of my fave storage solutions for small rooms is using vertical space. If you're renting and have a landlord that's totally chill with changes, wall shelving is a fab option for storing items and displaying decor. You can create an interior scheme around your shelfie, and even add a luxury touch with brass brackets, glass panes, modular boxes, and more. So gorgeous.
11. Get creative with your clothes storage
If you're a homeowner or put down a deposit on an apartment that is not furnished, you'll need to sort out your own bedroom storage ideas. Before you fork out on a wardrobe, why not have a think about different ways to store your clothing? Clothes racks are useful for organizing your outfits for the week, as well as for moving bulkier items out of your wardrobe, such as coats and jackets. I mean, I know you didn't splash out on that coat for it to be hidden away.
12. Upgrade your lighting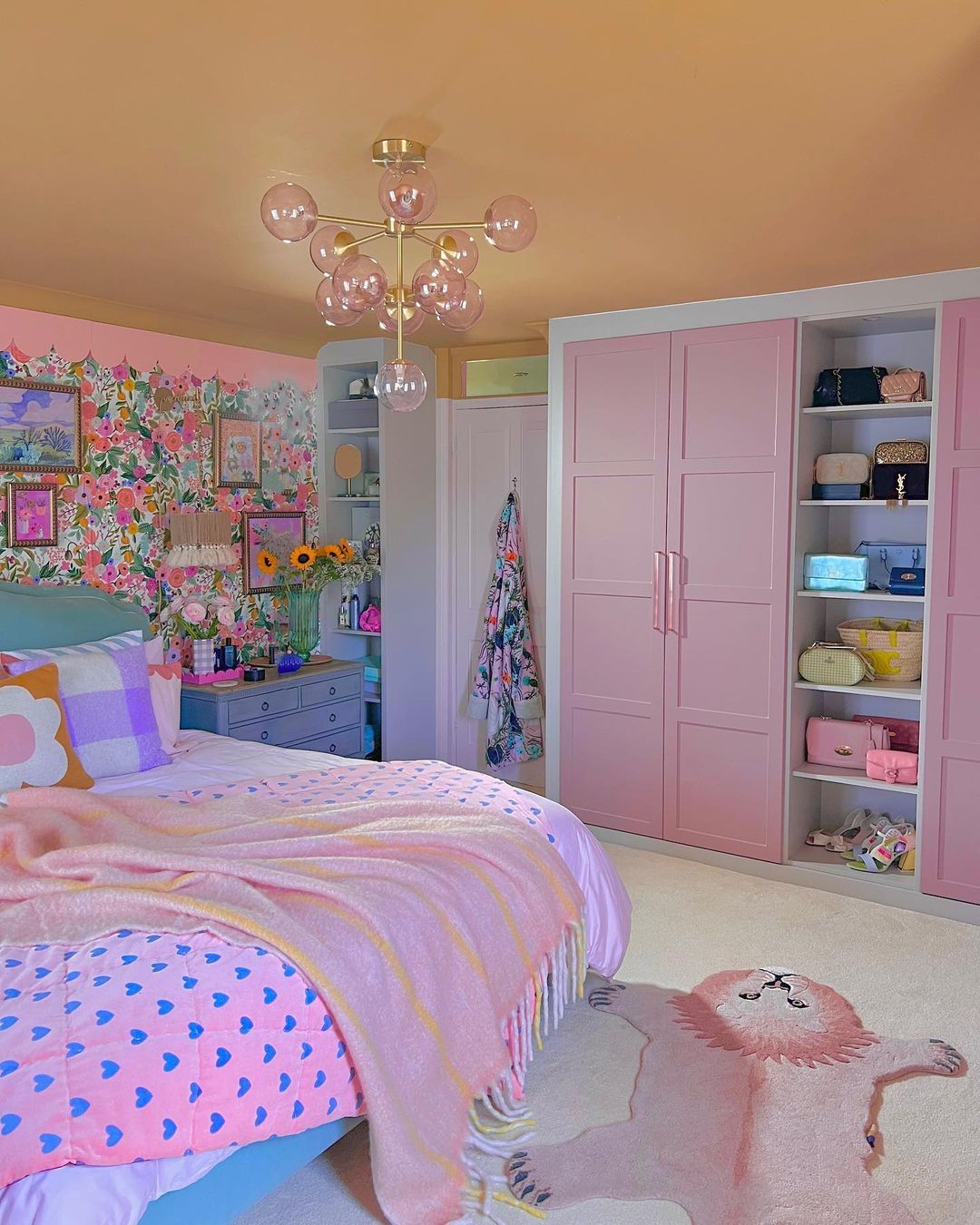 Is it just a given that most rented apartments come with awful lighting? Swapping out all those builder-grade light fixtures for some funky shades is quick and easy to add a big impact. If you don't have the option to replace the light fixtures, just invest in plenty of floor lamps, string up fairy lights, and avoid using those ugly overhead lights. 
13. Make a blank wall better with your own gallery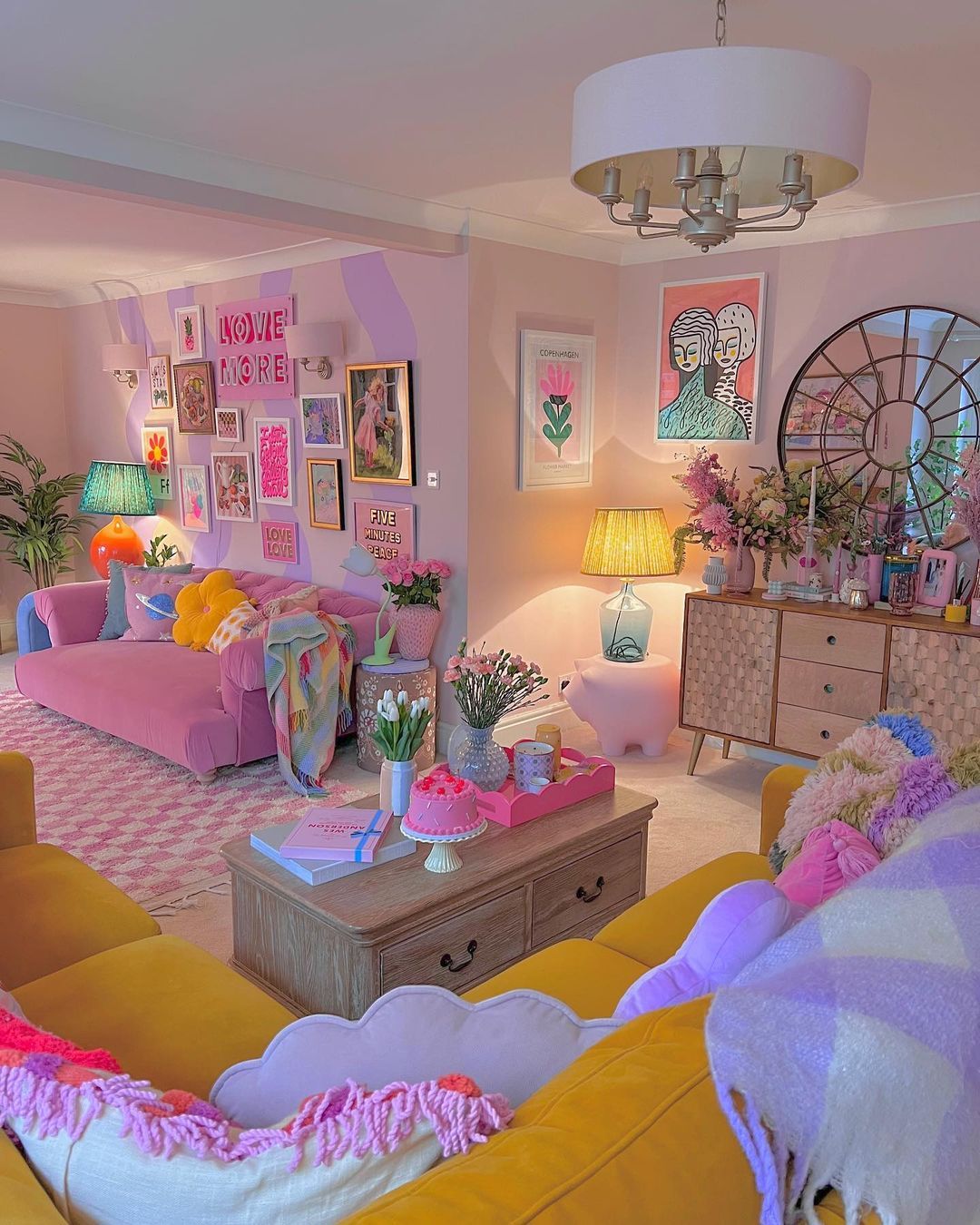 Got a blank space, baby? Gallery walls are the perfect way to add a ton of interest to a space, especially if you are decorating a living room on a budget. They're an amazing way to make a room feel more lived in — and hanging a gallery wall yourself is probably much more straightforward than you think. If you are renting (and want to leave with your deposit), use hanging strips like these Command ones, which are Amazon best sellers.
14. Don't be afraid of paint (even if your landlord is)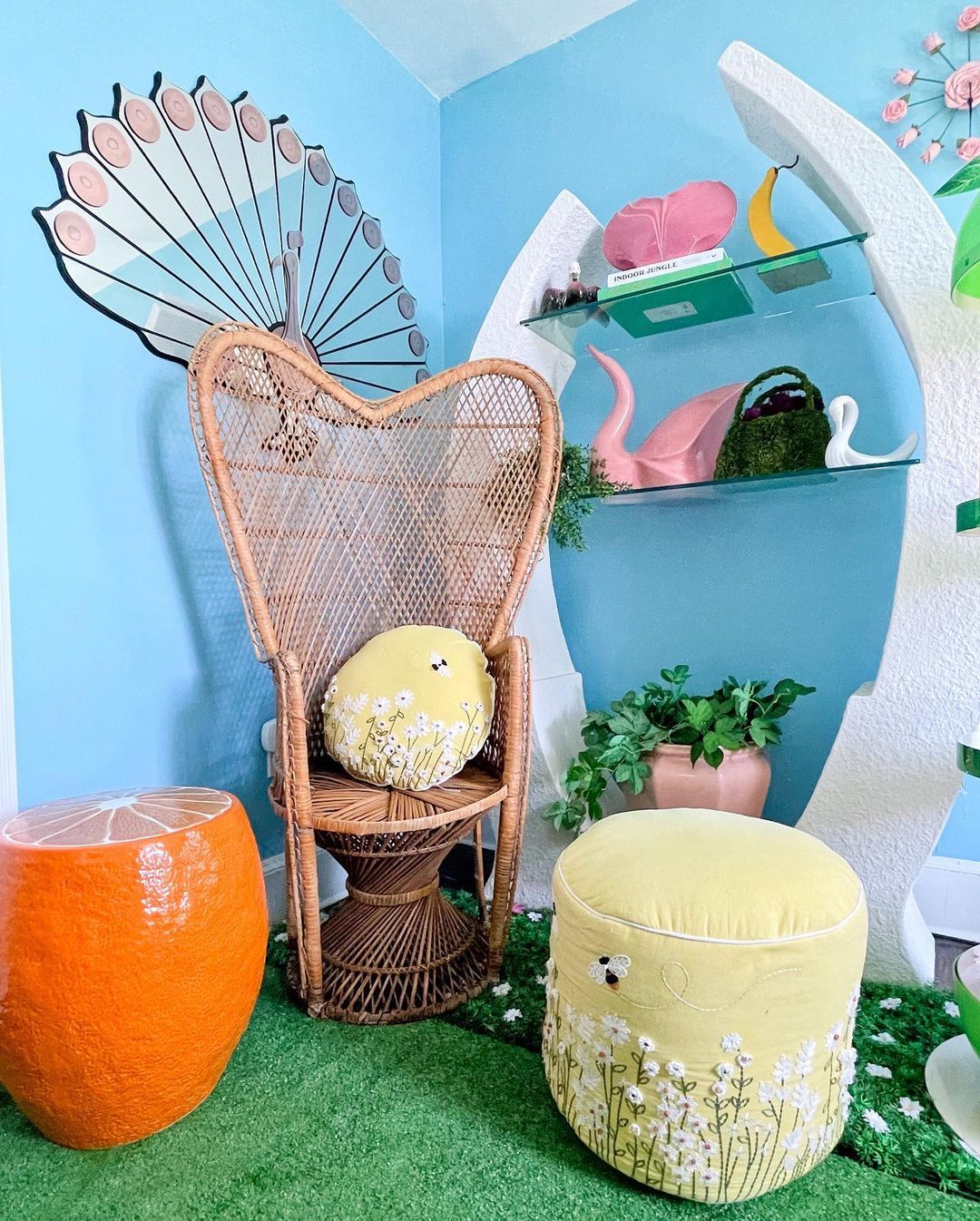 Trying to add color to an apartment that is painted in various hues of greige can be tricky, but fear not — you have options. If renting, don't be afraid to ask your landlord about painting the walls (if you don't ask, you don't get is my motto). Def can't paint the walls? Use our guide to how to paint furniture to tackle your chairs, headboards, wardrobes, and more. So long as they are yours to paint, anything goes. 
15. If in doubt… add house plants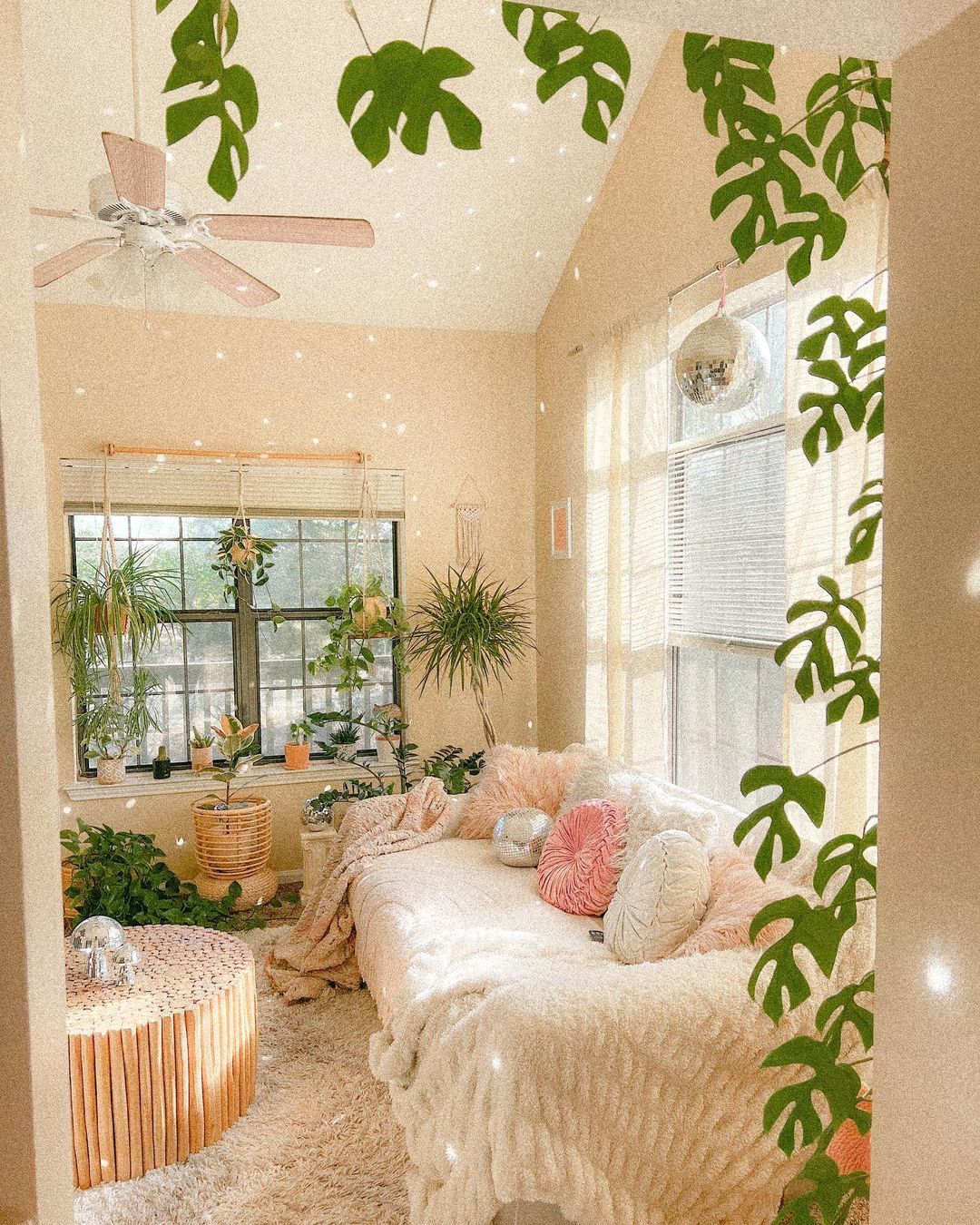 Greenery and apartment gardening make even the smallest of spaces feel fresher and more interesting. Once they're big enough, I def recommend putting them into decorative plant pots, to accentuate your style and their textures. Don't have space to spare for house plants on the floor or tables? Try hanging them up instead.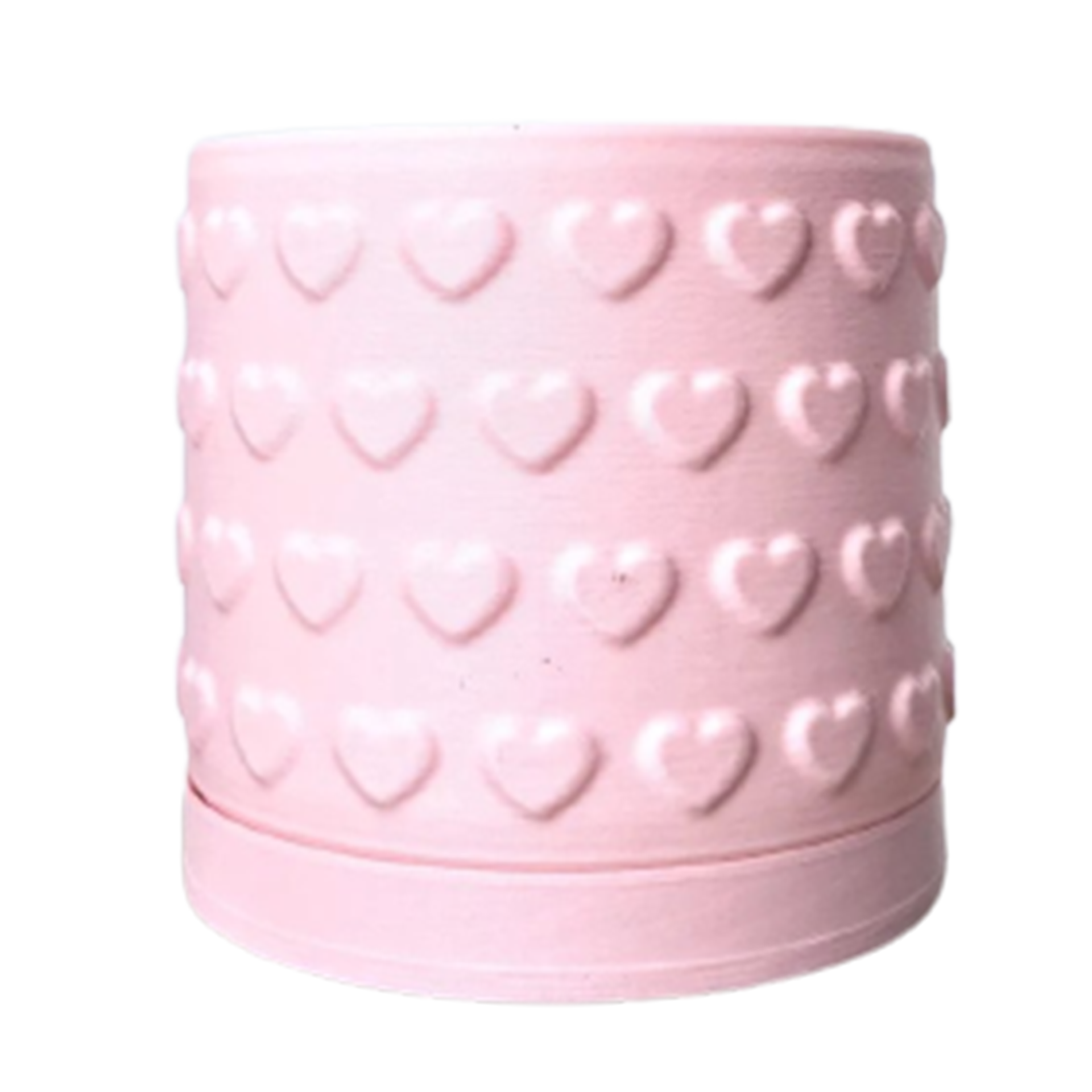 Barbiecore
Pastel Pink Heart Patterned Planter with Drain Tray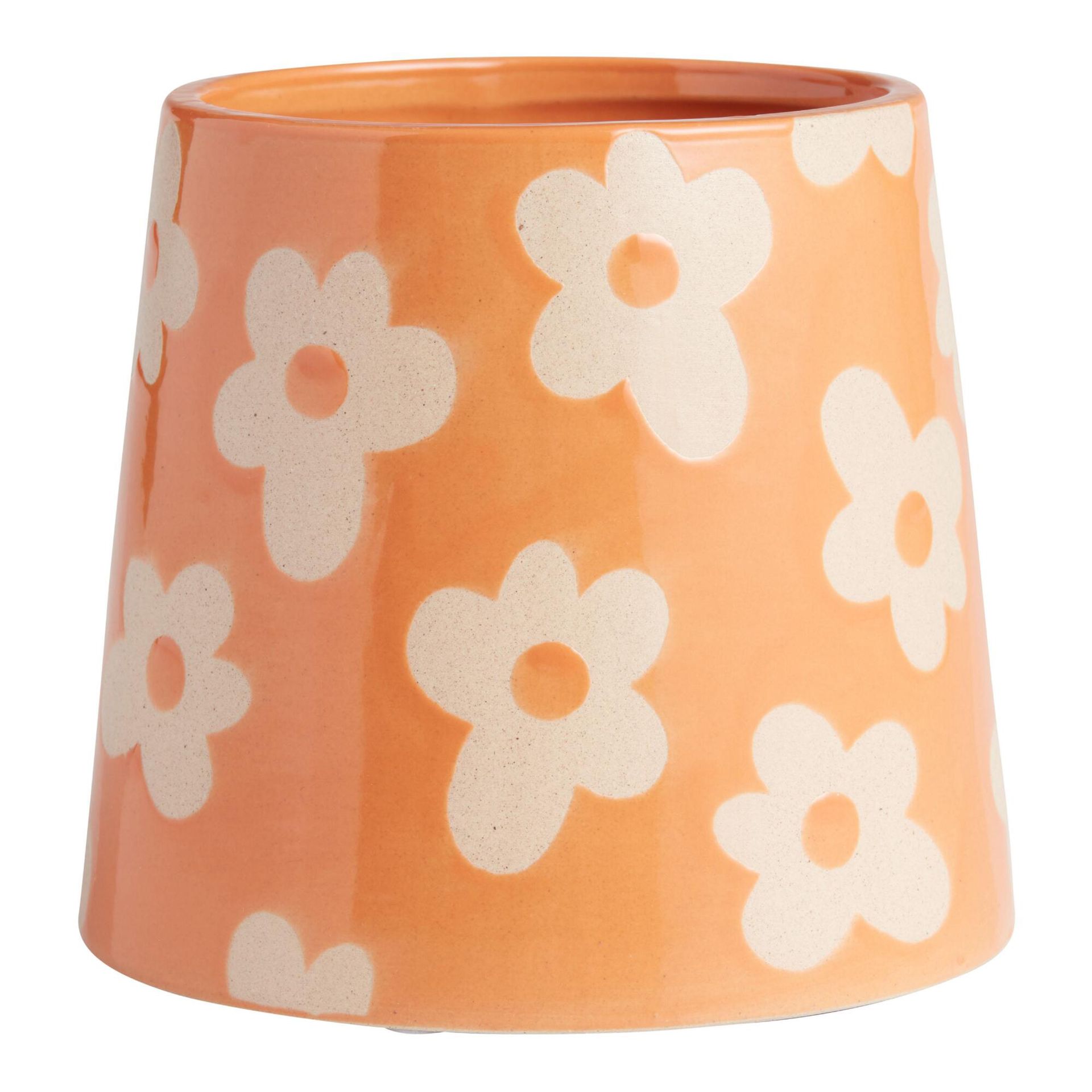 Handmade
Happy Daisy Orange Wax Resist Ceramic Planter
FAQs
How can I maximize my apartment space?
One of the best ways to make the most out of apartment space is by choosing furniture with multiple purposes. "A sofa bed is a winner for making a living space double up as a guest room," says Martin Waller, founder of global design brand Andrew Martin. "In the same way, a sofa with built-in storage does two jobs at once." Lift-top coffee tables and storage ottomans are also great options for this.
How can I decorate my apartment kitchen?
Just because you're working with a li'l bit of space, doesn't mean that you can't add personality. "Don't be afraid to integrate decorative tiles into a small kitchen for a dash of character and interest," says Nadia McCowan Hill, Wayfair's Resident Style Advisor. "You can easily upgrade a small space and add a personal touch with self-stick vinyl wall tiles in an easy and affordable way." These kinds of tiles also work really well in bathrooms.
Up next: How to organize a small apartment, according to the experts 

link