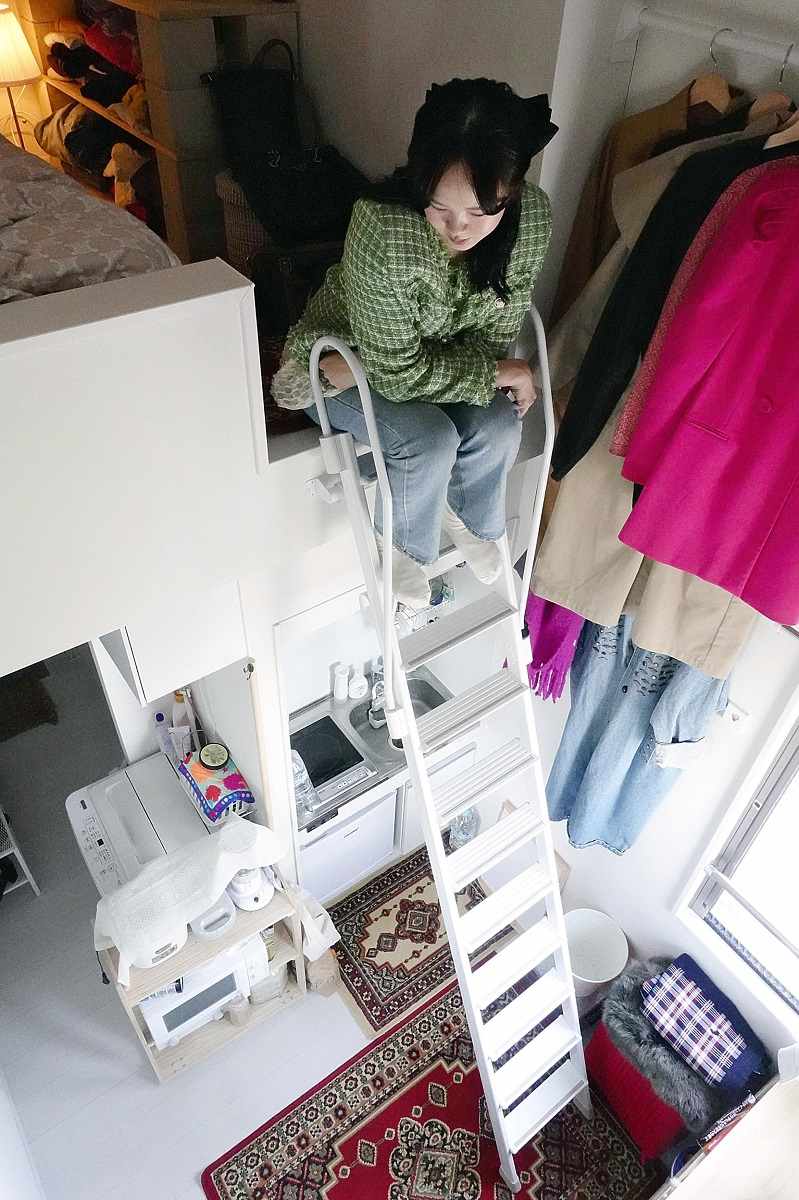 20:00 JST, May 10, 2023
An increasing number of young people are living in tiny apartments, some even without bathrooms. They seem to be making this choice not only so they can live in a convenient location with affordable rent – nowadays, the younger generation seems to prefer a life without a lot of possessions, which also seems to be contributing to the recent trend.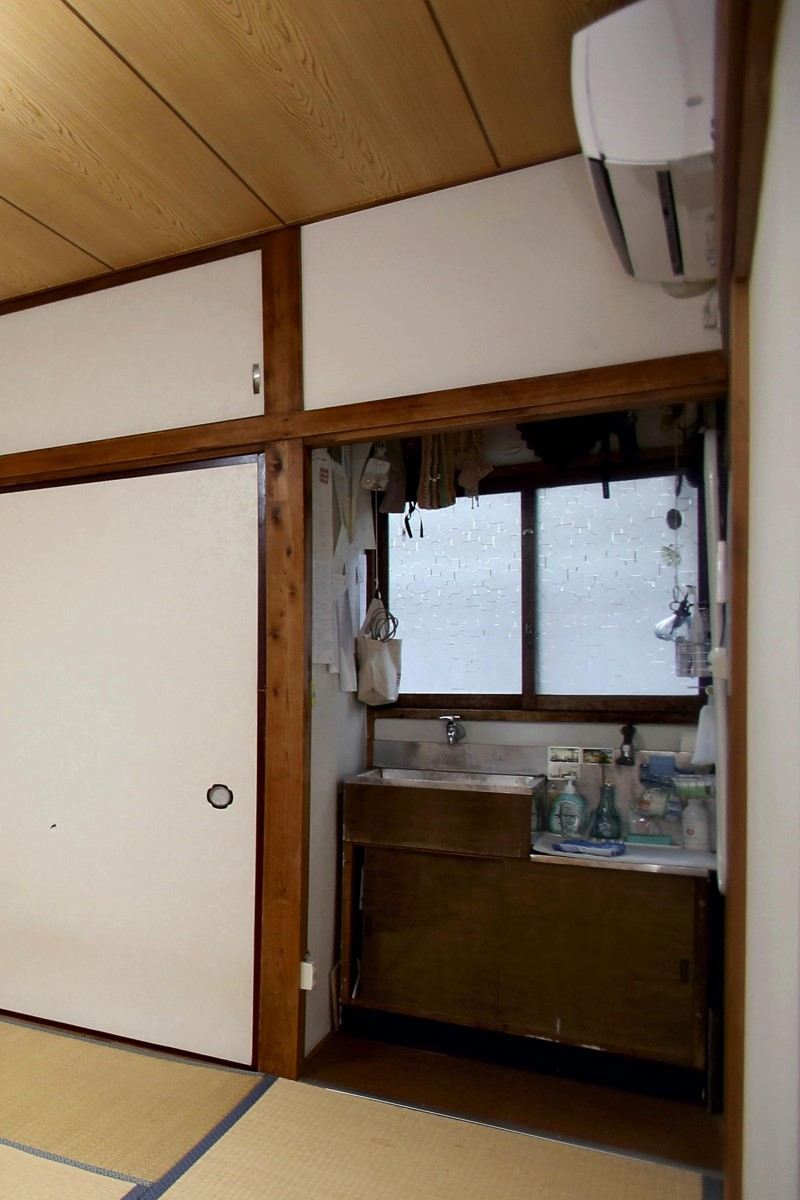 A 31-year-old NPO employee lives in a wooden apartment in central Tokyo built about 40 years ago . The Japanese-style one-room apartment is the size of six tatami mats, which is about 10 square meters. It has no bathroom or kitchen, and the toilet is shared. It is conveniently located only a five-minute walk from the nearest station, and the monthly rent is less than ¥45,000.
In the room, she has a table, a chair and a desk, but there is no television or refrigerator.
"I want to live light, so I don't want to own household appliances," she said.
She mainly eats and does her laundry in a shared space in a separate building, and goes to a public bathhouse. She used to rent a room in a condominium, but moved to this apartment about two years ago after a friend introduced it to her.
"I don't feel any inconvenience,"she said. "I'm comfortable here because I can socialize with the residents while keeping a decent distance."
Generational shift
According to a government survey, properties without bathrooms accounted for 60.7% of all rental properties in Japan in 1968. However, the number has gradually declined due to the spread of public housing with bathrooms. In 2008, the last year the survey was conducted, the rate was down to 2.8%, and it is believed to have continued to decline since then.
While the rents for housing without bathrooms are low, and therefore provide places for people with financial difficulties to reside, an increasing number of young people are now also living in such places by choice. According to real estate agency Balleggs in Meguro Ward, Tokyo, it used to be mainly elderly people looking for such properties, but in the past three to four years, inquiries from company employees in their 20s and 30s have become more prominent.
The monthly rent for a 6-tatami-mat room with a bathroom in a condominium in Meguro Ward is about ¥90,000, but it drops to ¥30,000-40,000 for a room without a bathroom. Arata Sato of the real estate agency said, "People who want to live in a highly convenient area while keeping their rent low seem to be choosing this option."
The housing information website Tokyo Sento Fudo-san introduces about 50 properties without bathrooms, mainly in Tokyo's 23 wards, along with their distances to sento public bathhouses. Some of the properties are located in the heart of Tokyo, such as in Shibuya or Shinjuku wards, and the site receives about 150 inquiries a year, mainly from the younger generation, according to Natsuko Kashima, the operator of the website.
Less materialistic?
Some choose to live in even smaller residences. The Land, Infrastructure, Transport and Tourism Ministry's basic plan for housing and living considers 25 square meters, including kitchen and bathroom, the minimum living area for people who live on their own. In recent years, however, properties of about half the size have been appearing.
A 22-year-old hairdresser, lives in an apartment in Adachi Ward, Tokyo, that is 9 square meters including bathroom and kitchen, and has a loft. When she moved to Tokyo from Nagoya in December, she picked this apartment after finding two factors attractive: its location, which is only 20 minutes by subway to the station nearest to her workplace, and the ¥65,000 rent.
Since she often comes home from work late at night and spends little time in the room, she does not mind its small size. She has a microwave and a rice cooker, but no television. "I stopped buying unnecessary products as there's no space for them," she said. She stopped wasting money and is now saving it instead. Her bathroom only has a shower and no bathtub, but she does not mind as there is a public bath nearby.
Real estate company Spilytus in Minato Ward, Tokyo, manages about 1,500 rooms in Tokyo with layouts similar to her room. They are all less than 10 years old, and rents are mainly in the ¥60,000 range. According to Keisuke Nakama, president of the company, the rooms are popular among people in their 20s and 30s, and the occupancy rate is "above 99%."
Many tenants shower at the gym, and some use convenience stores like their refrigerators. "It seems to be popular among people who value traveling and other experiences over owning stuff," Nakama said.
link