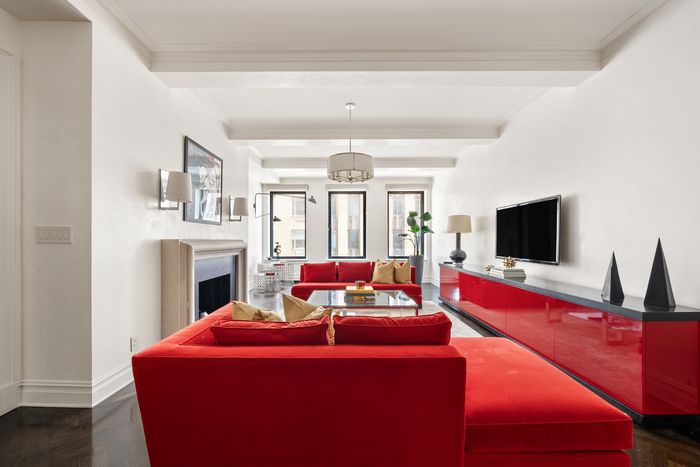 Photo: Coldwell Banker Warburg
Georgina Bloomberg, noted equestrian, lover of animals, and daughter of the former mayor, is selling her two-bedroom apartment at 101 Central Park West. The reason? Most likely because she upgraded to a three-bedroom on the 12th floor of the same building a few years ago.
According to city records, Bloomberg paid $4 million for the two bedroom back in 2010, which makes its current listing price of $3.9 million something of a surprise. Uptown co-ops have been known to languish on the market, so perhaps Bloomberg, who is working with Coldwell Banker Warburg's Linda Reiner and Lisa Tarnopol Deslauriers, wanted to avoid that fate by pricing accordingly. (Reiner and Tarnopol Deslauriers declined to comment.) Or maybe it's a bit of millionaire-to-millionaire real estate benevolence.
Bloomberg bought the apartment when she was in her late 20s, relocating from Nolita because, as she told the New York Post at the time, "I wanted something more residential and my dogs need grass." The apartment, located on the sixth floor, includes a large dressing room — nearly 13 by 15 feet — carved out of the primary bedroom, statement light fixtures and some design-y wallpaper. There's also a lot of red.
She apparently liked the building enough to stay put: In 2019, Bloomberg purchased a $10 million three-bedroom apartment on the 12th floor. (She now has a son in addition to a number of rescue dogs, horses, and farm animals, although the horses and farm animals presumably live at her place in Westchester, not the Upper West Side.) The apartment Bloomberg bought has a 25-foot living room with direct Central Park views and a wood-burning fireplace, but it was purchased from an estate and the listing made a point of mentioning that the eat-in kitchen "awaits your architect's creativity." i.e. the place needed work. Given the pandemic, summer work rules, supply chain issues, and all the other issues impacting renovations in high-end New York co-ops, it makes sense that Bloomberg would only just now be listing the place downstairs.
link