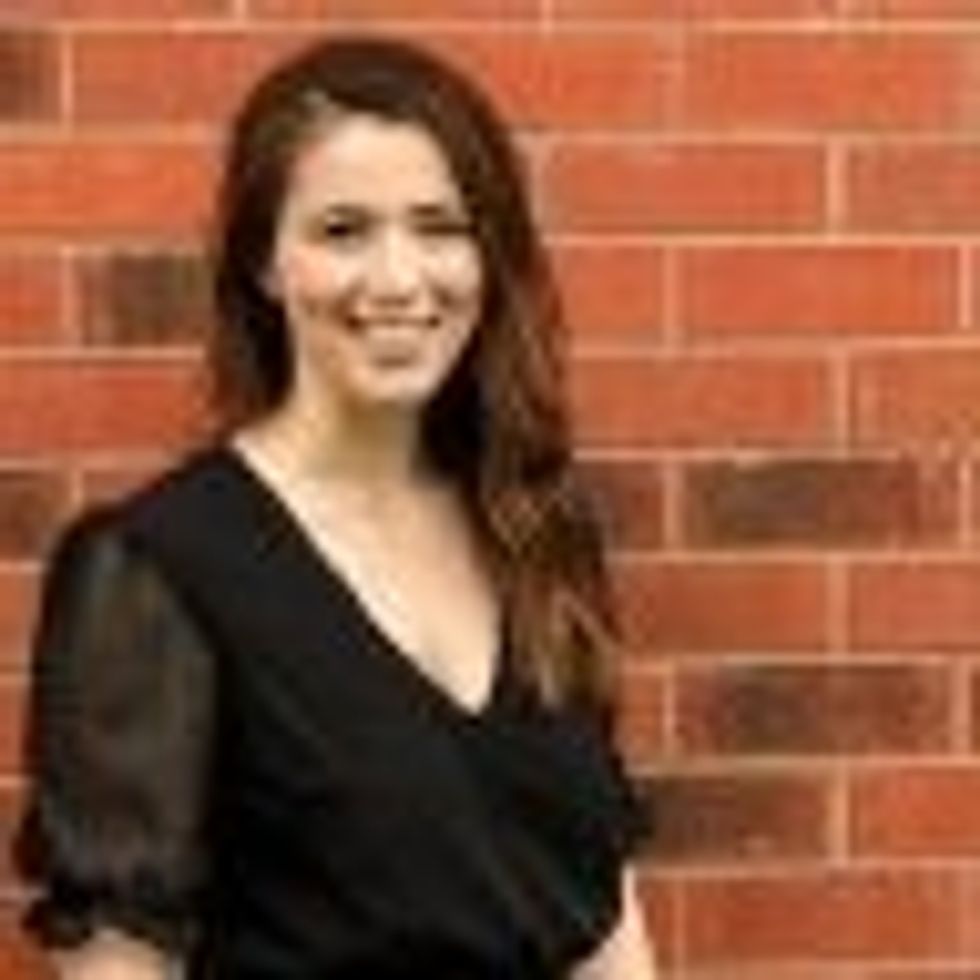 Written By
Laura Hanrahan
Fans of the TV show Suits will have likely spent plenty of time coveting Harvey Specter's luxurious penthouse apartment any time it came up on the screen. But now, for just under $5M, it can actually be yours — and no, you don't have to be a lawyer with slightly questionable ethics to own it.
The sprawling 2,738 sq. ft apartment hit the market on Monday, and although the show was set in New York City, it was filmed in Toronto, and that's where you'll find the penthouse.
Located on the ninth storey of 20 Stewart Street, near King Street West and Portland Street, the apartment takes up the entire floor and has a massive 1,959 sq. ft wrap-around terrace. The unit is just as impressive as it is in the show, with a private elevator that opens right into the apartment. It's a two-bedroom, three-bathroom home with luxury amenities right inside the unit, including a private heated lap pool that sits on the west side of the terrace.
Outside, there's also an outdoor kitchen with a built-in barbecue. Harvey Specter may not have enjoyed having his colleagues over to his penthouse, but whoever owns this unit certainly can, and they'd be thoroughly impressed. The Duchess of Sussex Meghan Markle herself dined in this very space, according to listing brokerage Bosley – Toronto Realty Group Inc., so although you may not be dining with royalty if you buy this apartment, you can certainly say you've eaten in the same space as them.
The units features floor-to-ceiling windows that let the sunlight stream in, illuminating an eye-catching brick statement wall that stretches 11 feet tall. The open concept design means you can see just about every room in the apartment from any spot. There's a large dining area with a modern chandelier, a spacious living area with a TV built into the brick wall, and a roomy kitchen with seemingly endless counter space thanks to a long eat-in island.
Specs:
The primary bedroom offers some of the best views that you could ever hope to wake up to in the city, with sliding glass doors offering direct access to the terrace. Although in the show it was vistas of Manhattan that could be seen outside of Harvey Specter's penthouse windows, in reality, it's panoramic views of downtown Toronto, including the CN Tower. The bedroom's oversized walk-in closet and bathroom with a large bathtub and walk-in shower are just the icing on the cake.
Whoever ends up owning this unit will easily have one of the most impressive apartments in the city, with one of the coolest backstories.
INTERIOR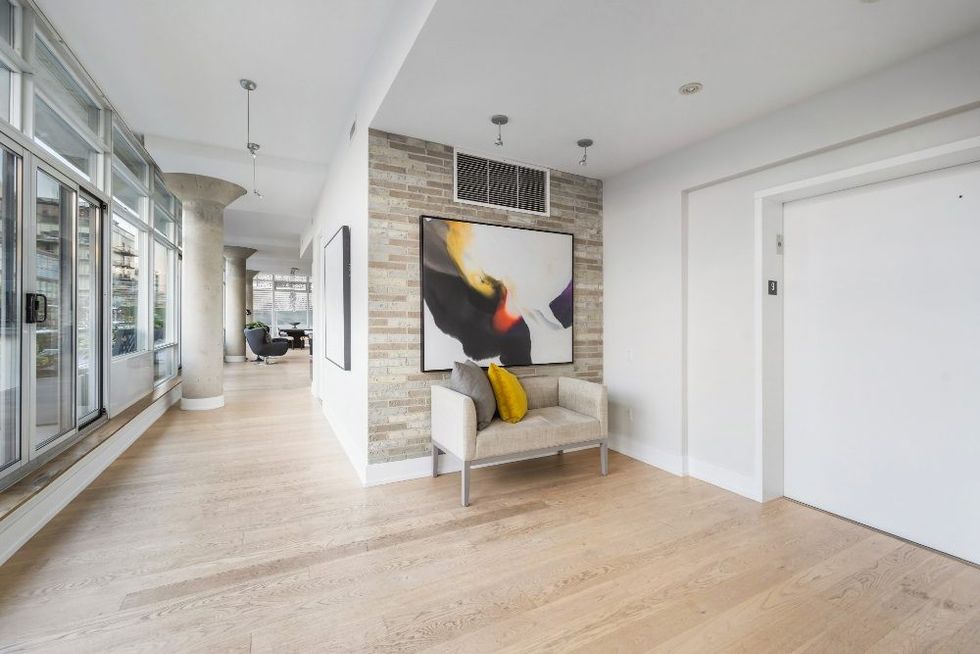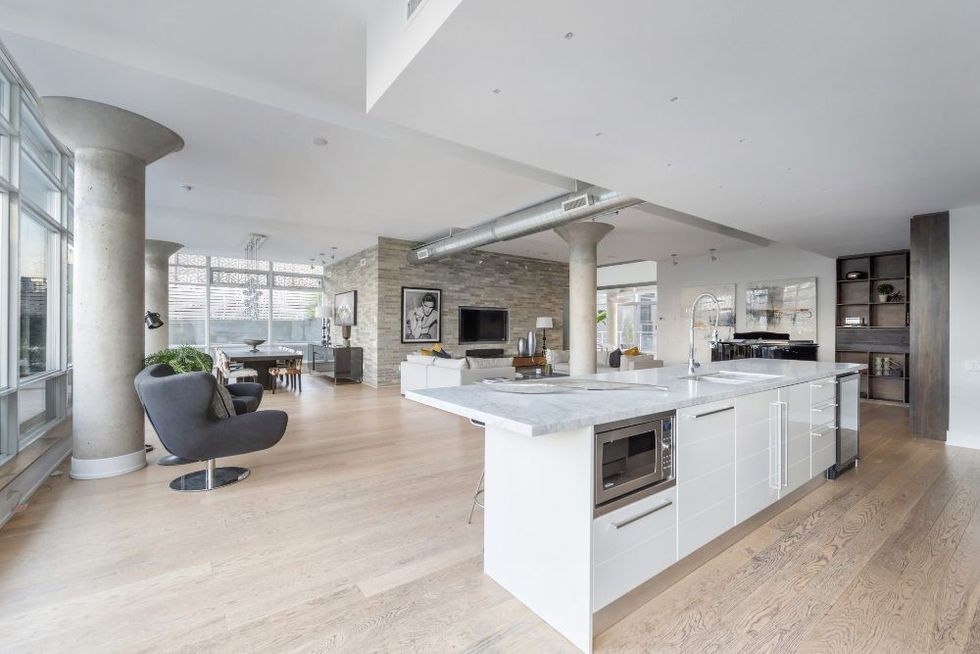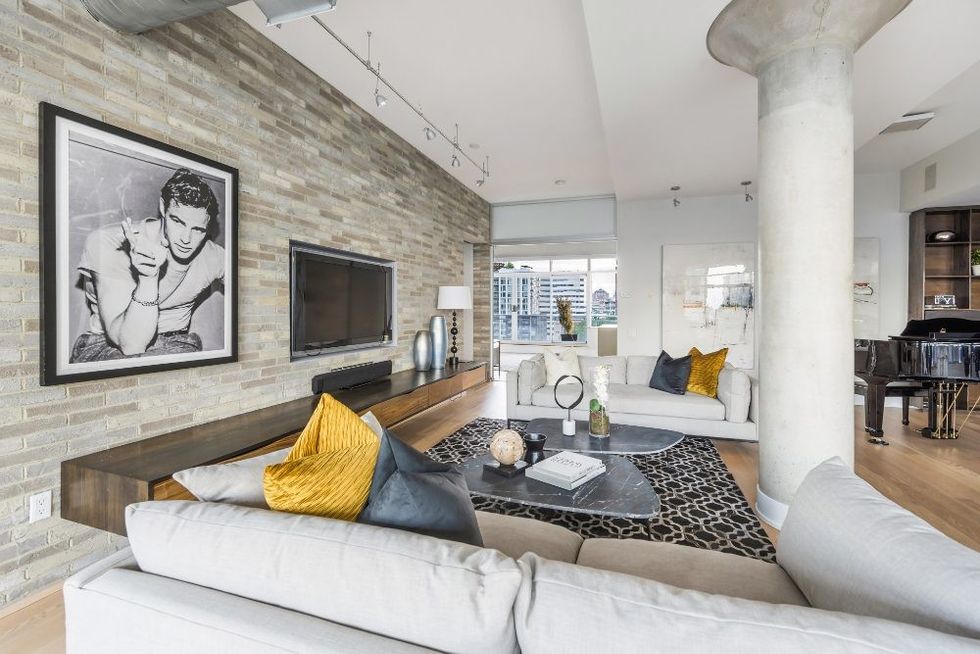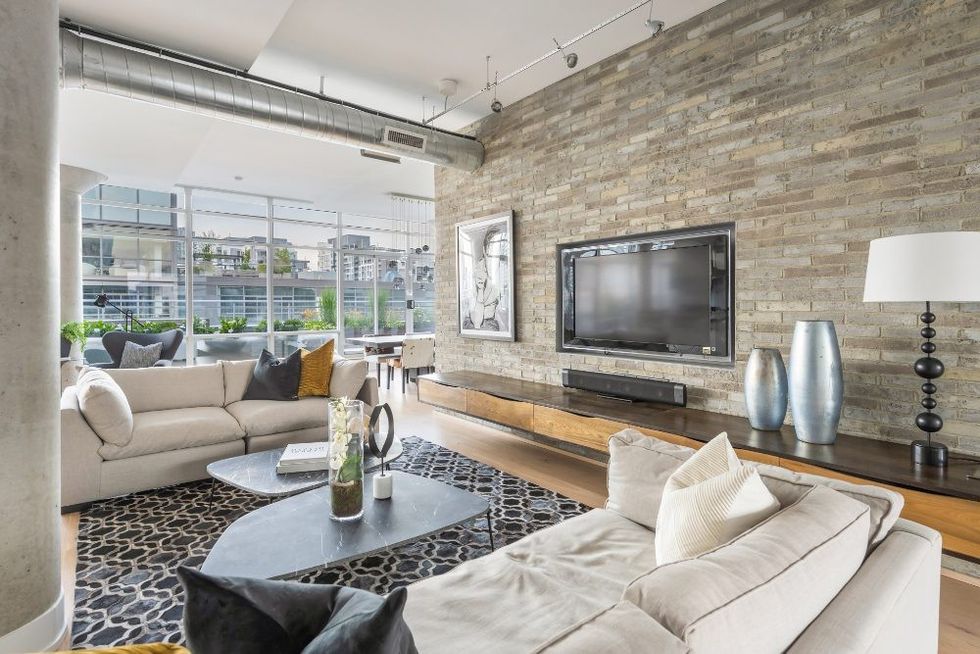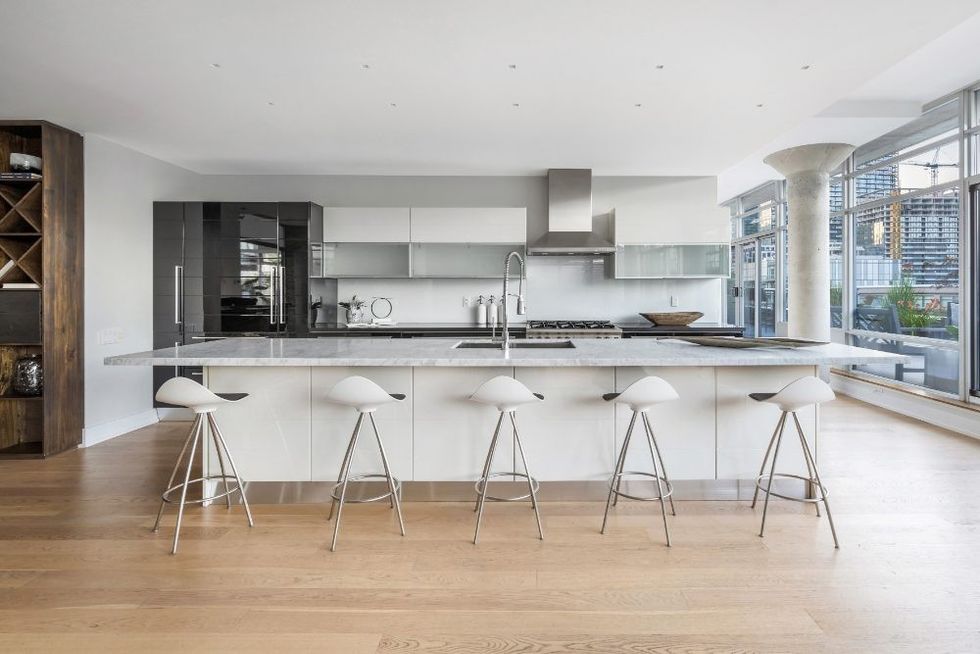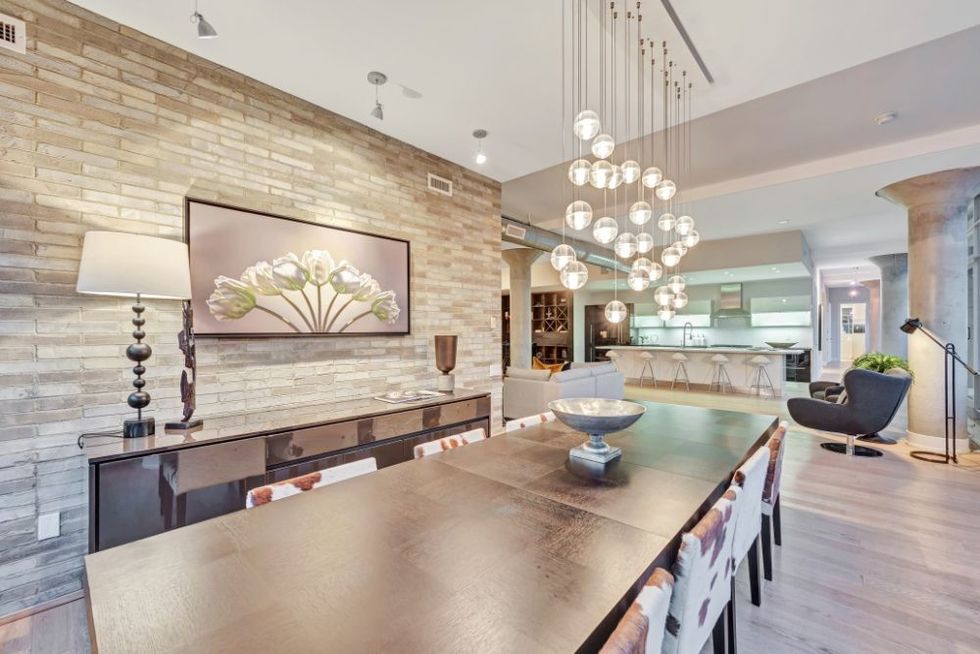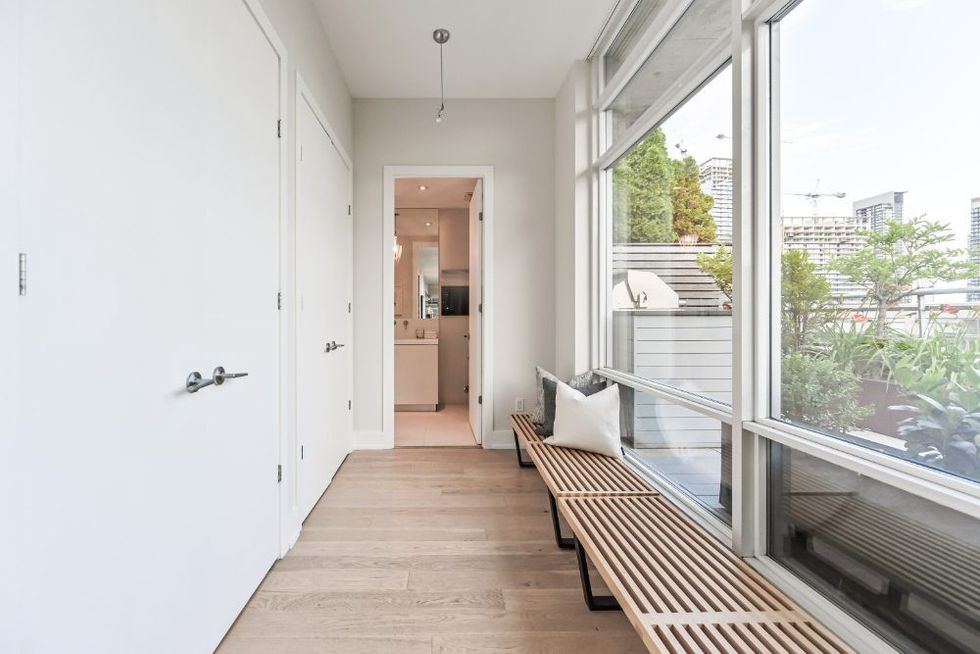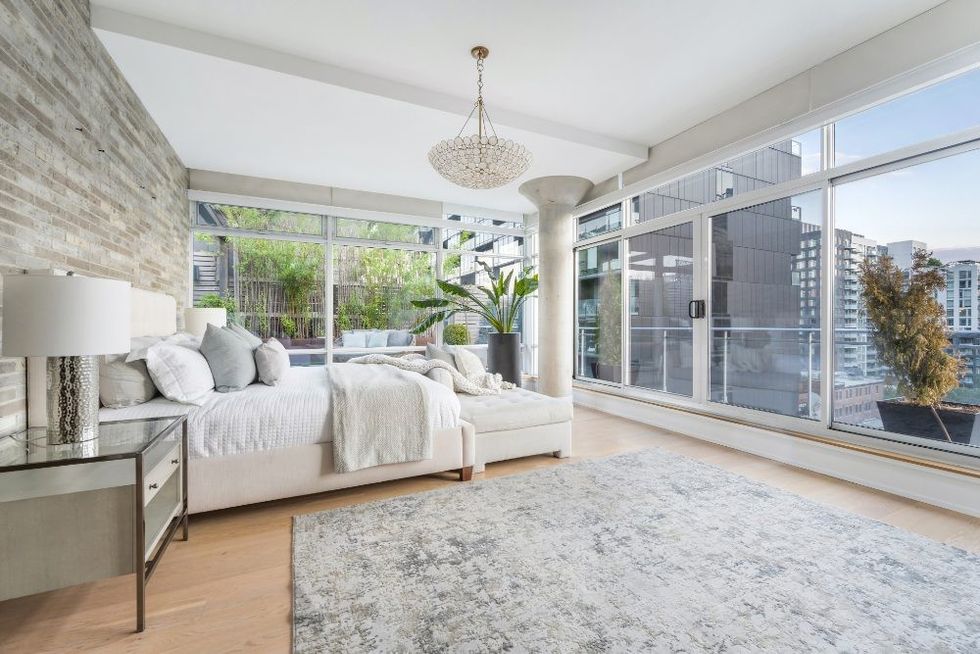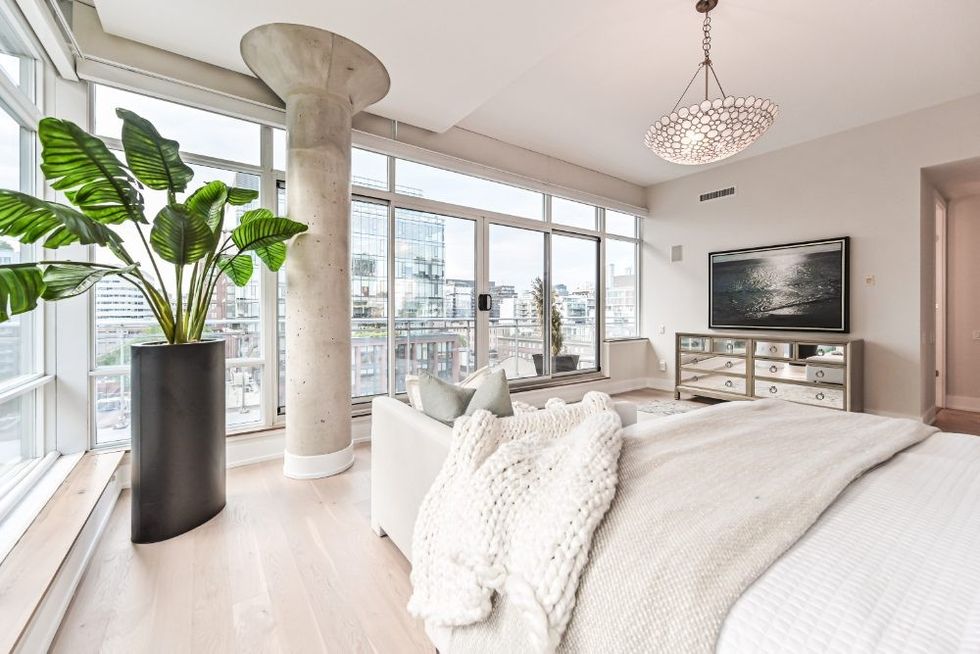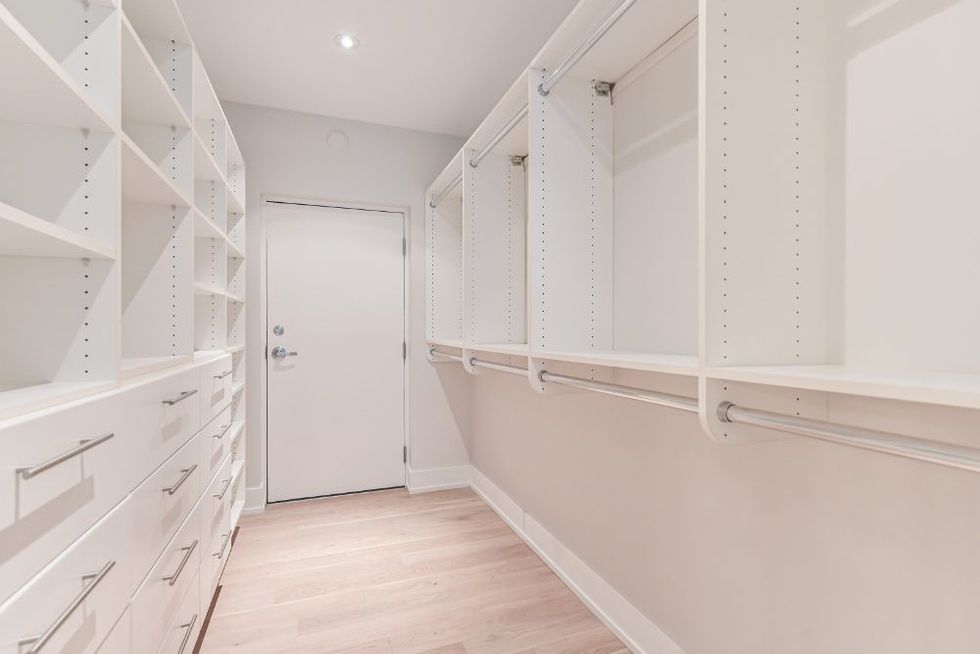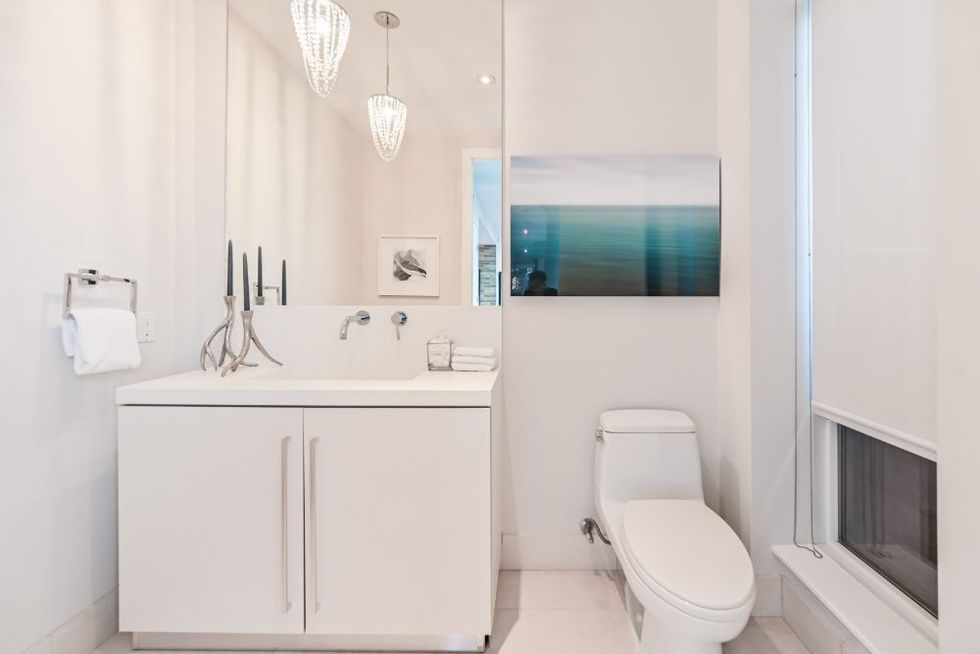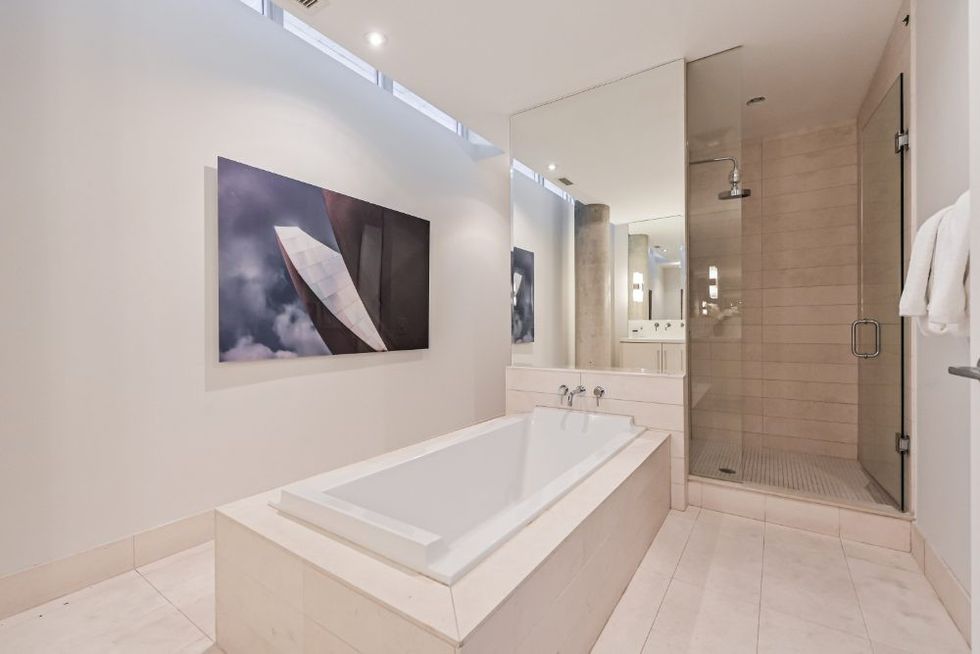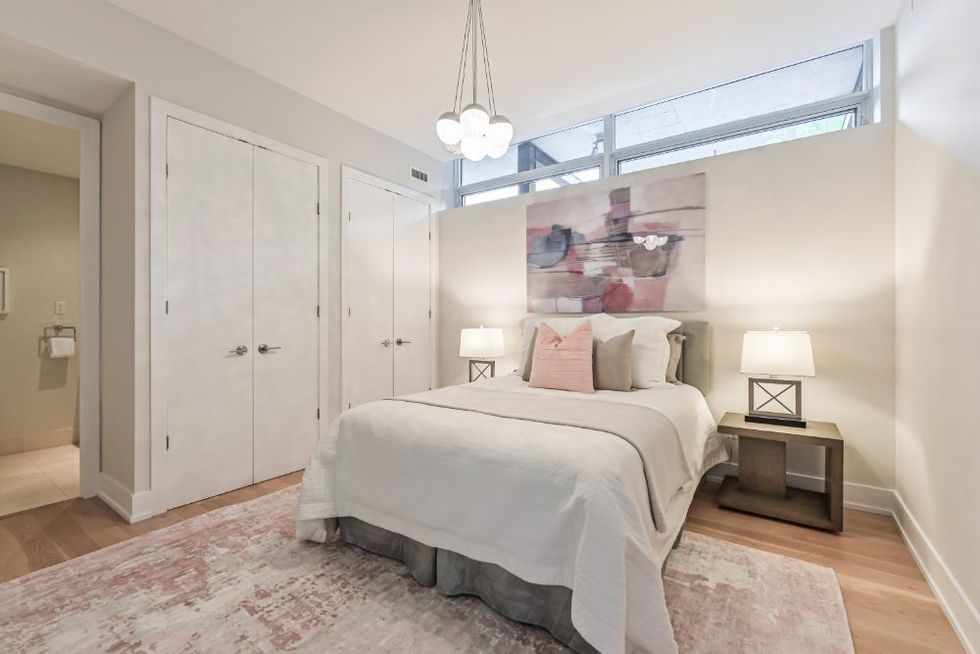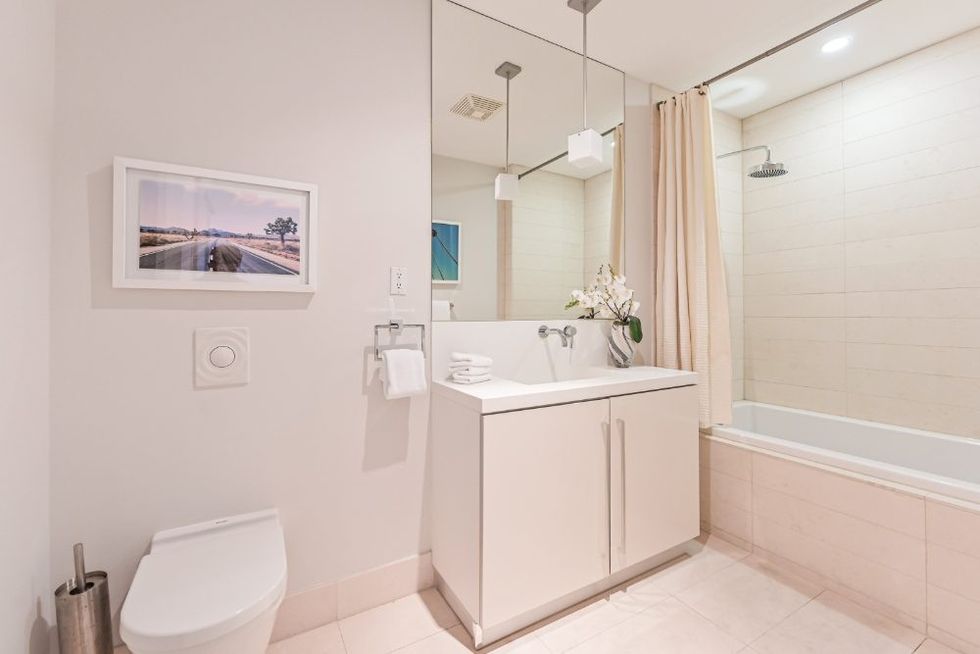 EXTERIOR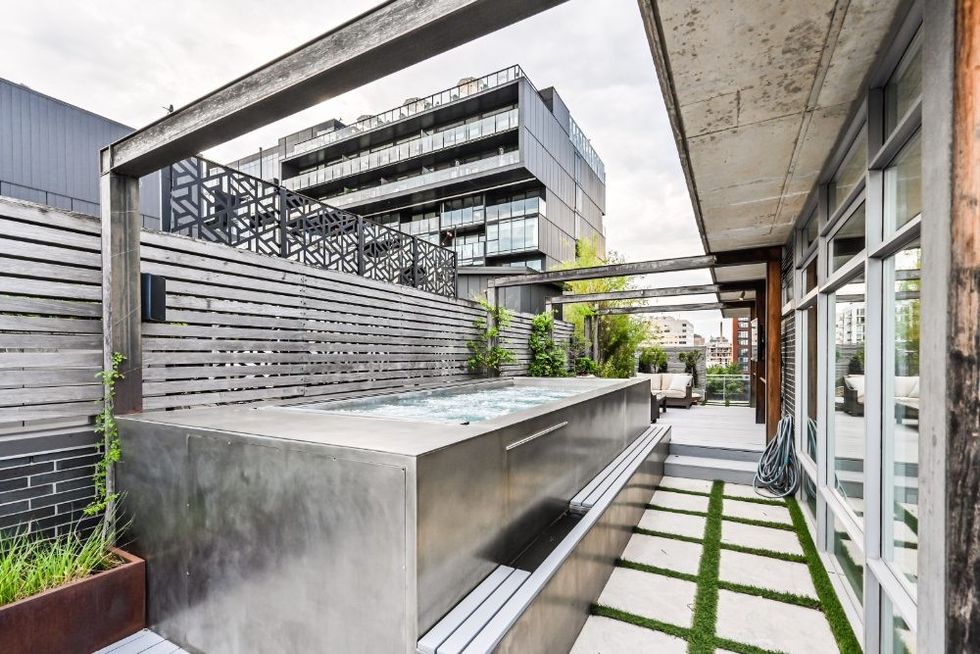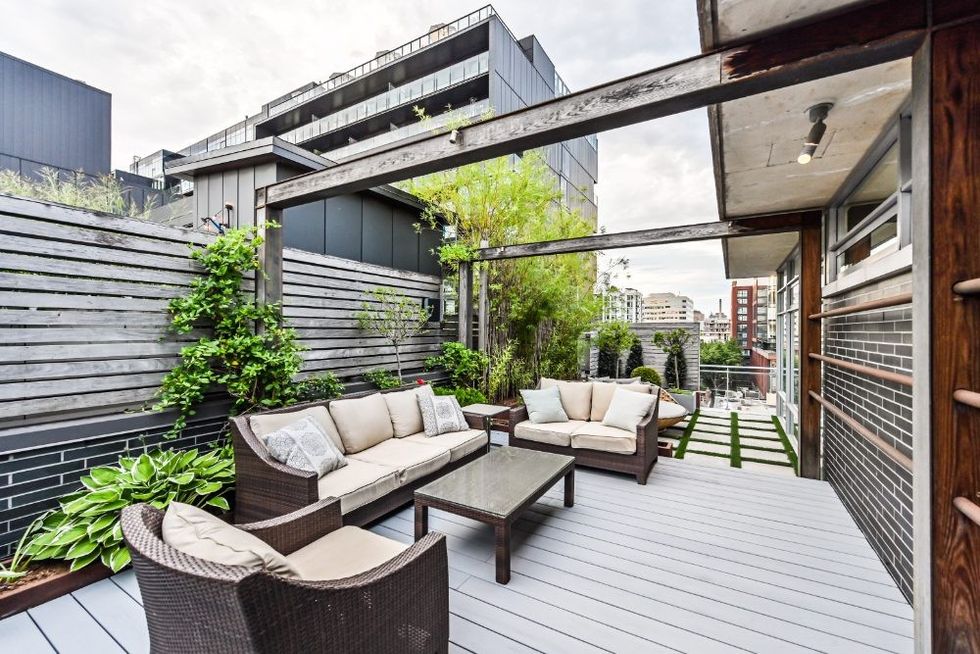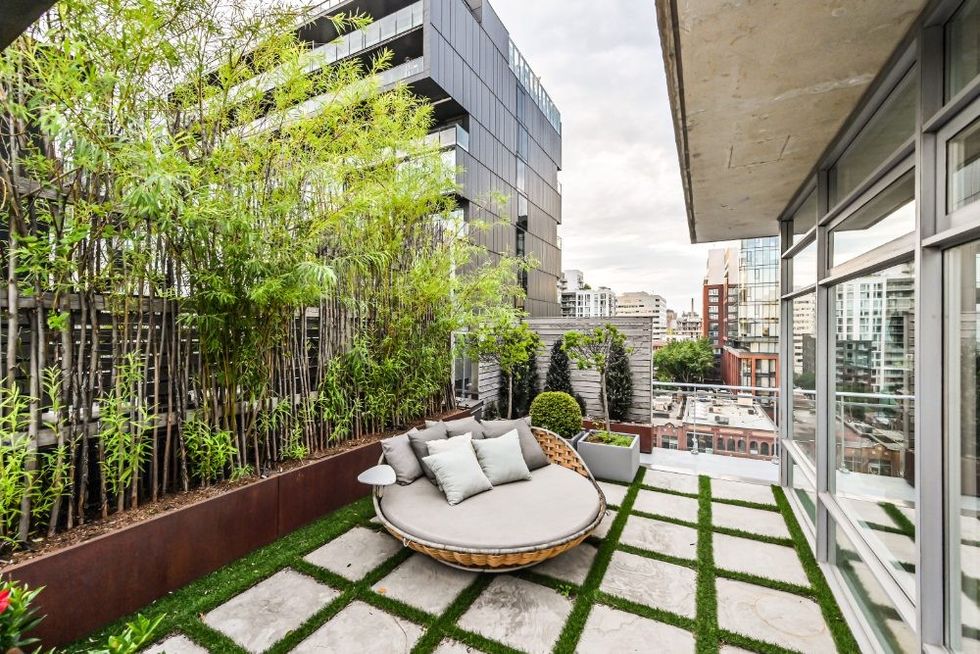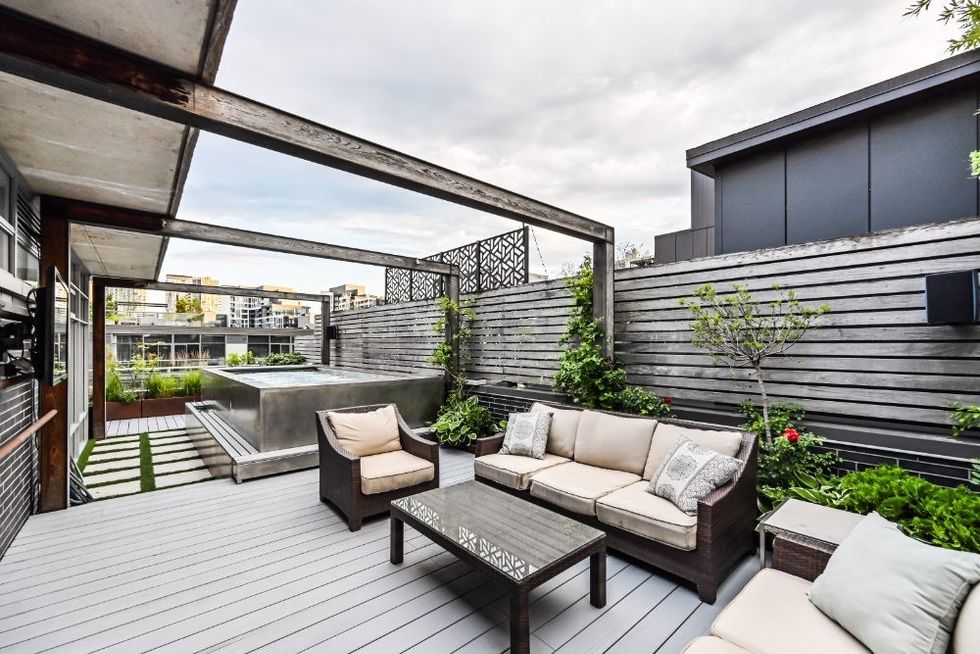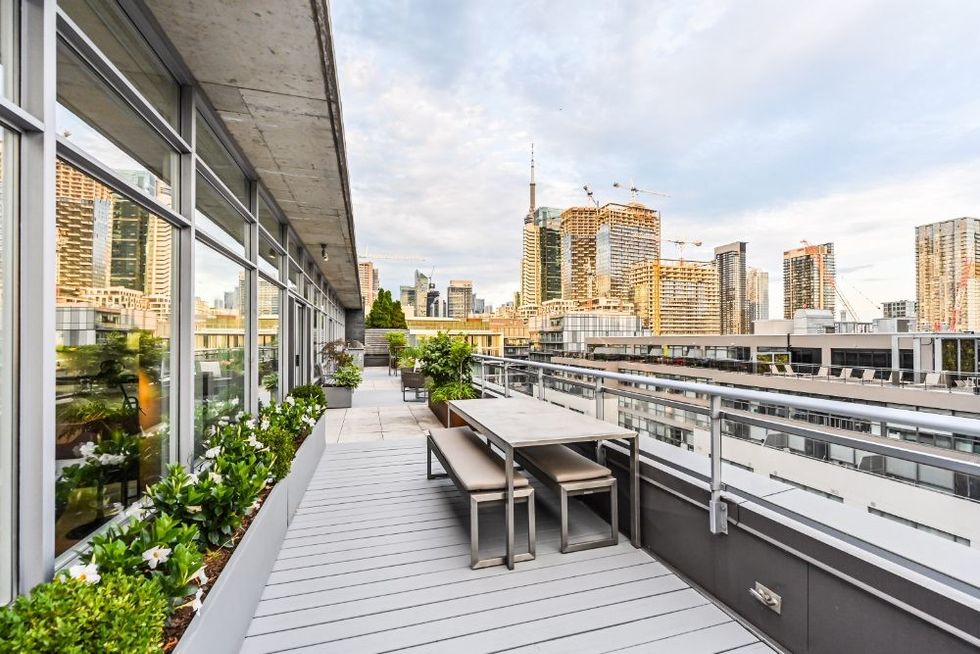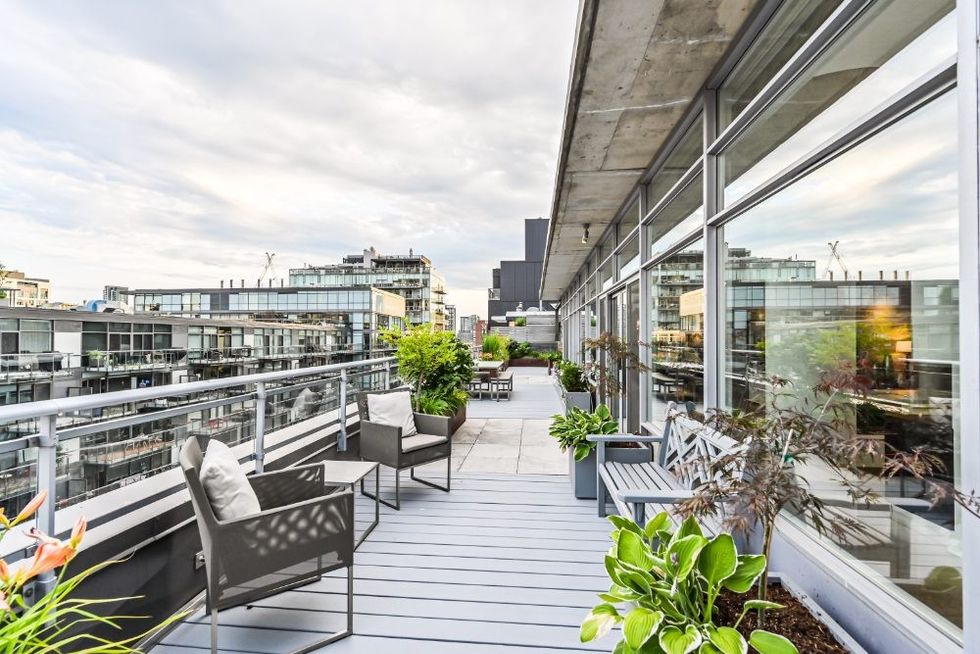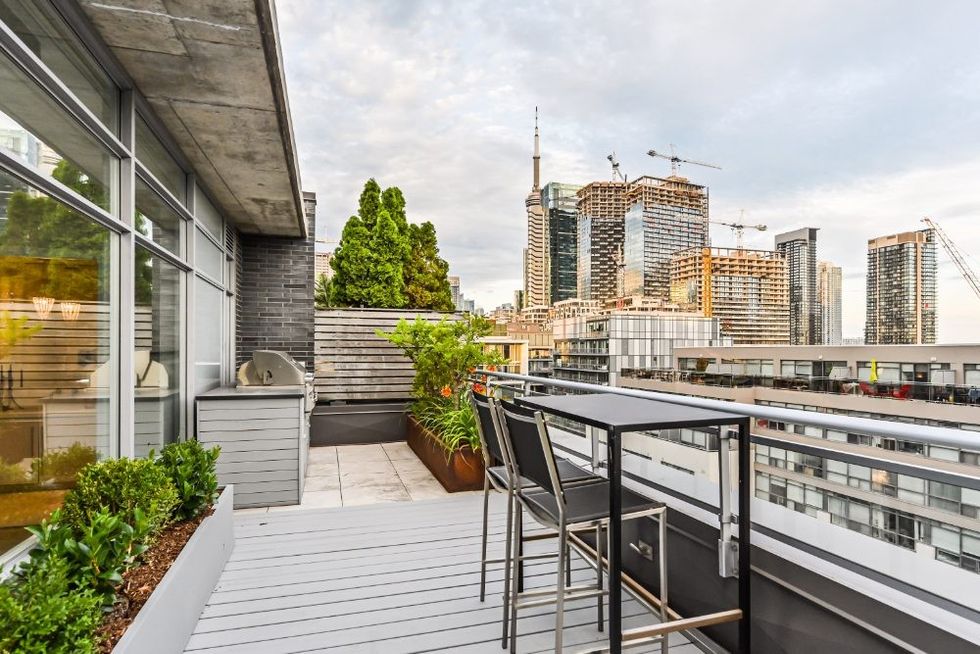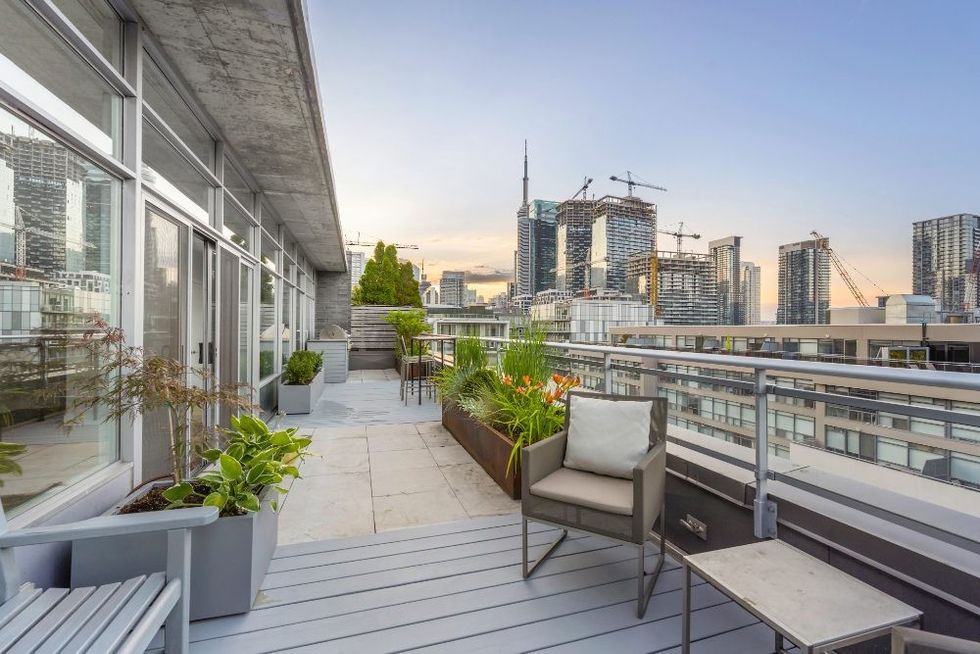 Written By
Laura Hanrahan
Laura has covered real estate in Toronto, New York City, Miami, and Los Angeles. Before coming to STOREYS as a staff writer, she worked as the Toronto Urbanized Editor for Daily Hive.
More From Author

link