When Ippolito Fleitz Group was commissioned to transform the marble-clad interior of a five-bedroom, six-bathroom model apartment in a Shanghai high-rise, the addition of color was a certainty. After all, IFG, which was cofounded in Stuttgart, Germany, by Interior Design Hall of Fame members Peter Ippolito and Gunter Fleitz and today has additional studios in Berlin and Shanghai, is well-known for punchy interiors, whether residential or commercial. Further layered with varied textures, a fluid floor plan, and charming built-ins and architectural recesses, the 7,500-square-foot penthouse is as unique as the art collector family that quickly purchased it.
The full-floor project was begun without that client, however. The team envisioned it for someone who'd appreciate the amount of personality it packed, says Dirk Zschunke, general manager of IFG Shanghai. He, Ippolito, and design director Halil Dogan decided to eliminate any traditional divisions between the common spaces to allow for the maximum amount of floor space and natural flow. What defines each area instead are furniture groupings and artful lighting, built-in display niches, and curtains and paneling in unexpected colors. "Every room has its own identity," Dogan explains. "For example, green paneling covers the elevator bank in the public area because it's more energized during the day. But in the bedrooms, the scheme is a bit calmer."
A change in palette isn't the only marker of going from public to private. There are also a few steps to ascend to reach the bedroom wing, which is situated at one end of the penthouse and includes a dual main suite, for a couple that wants their own space to sleep and dress (they do share an en suite bathroom). In the transition between these open and closed spaces is a flexible one that does both: a media room with glamorous golden pendant fixtures and a generous white sectional that can be secluded via amber acoustic curtains. Just down the hall is one of the project's many Easter eggs moments: a recess upholstered in a fern-colored microfiber illuminated by whimsical glass fixtures. "This home is about discovering small details," Zschunke notes.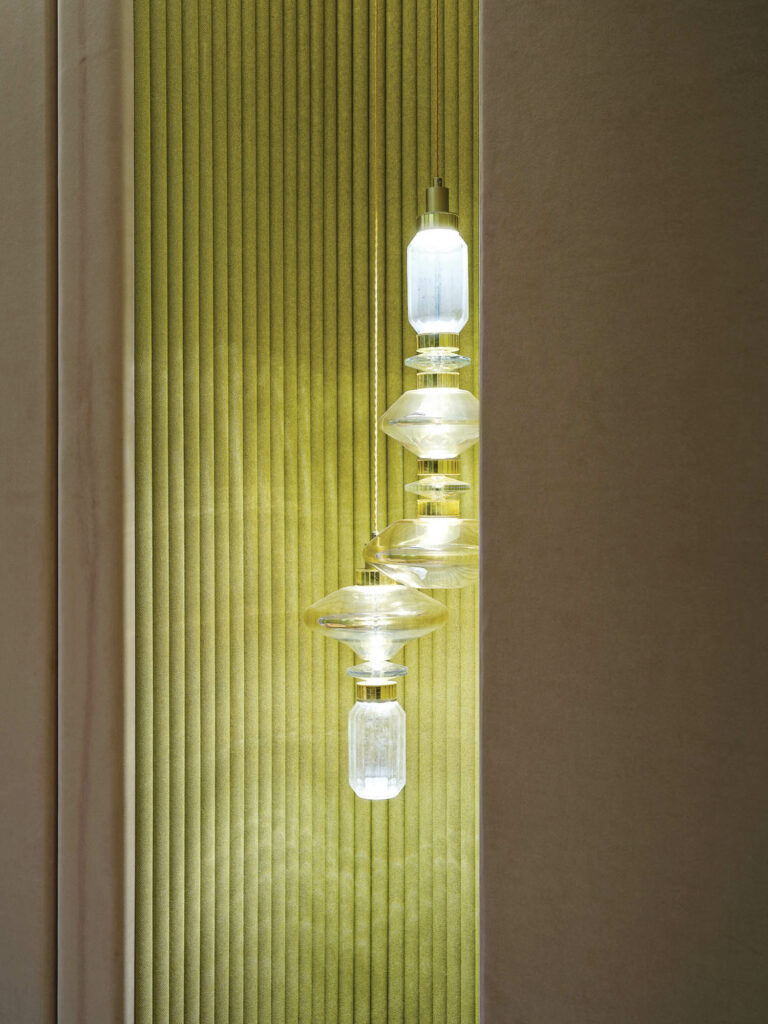 "We feel lucky to shape people's lifestyles through design and let them live in that story," Dogan adds. In the end, the residents—a married couple and their young son—moved their personal collection of art and heirlooms into the dedicated architectural spotlights and have begun creating their own storylines. They were so inspired by IFG's concept that they bought the apartment turnkey—green paneled wall and all.
Inside a Colorful Model Apartment by Ippolito Fleitz Group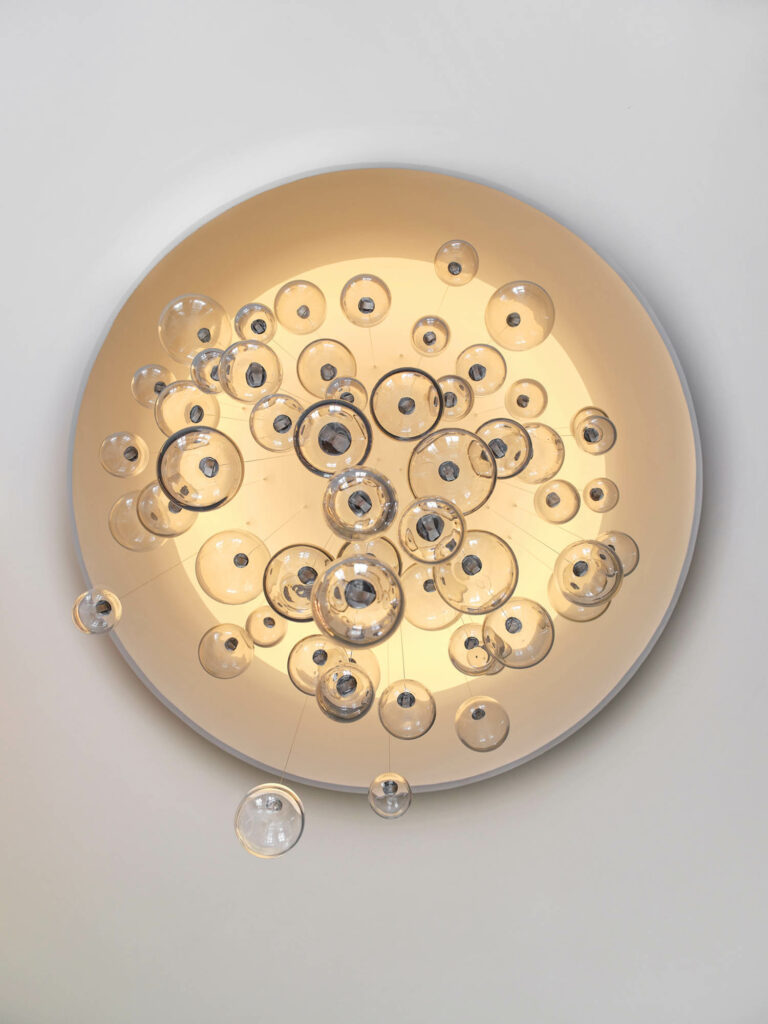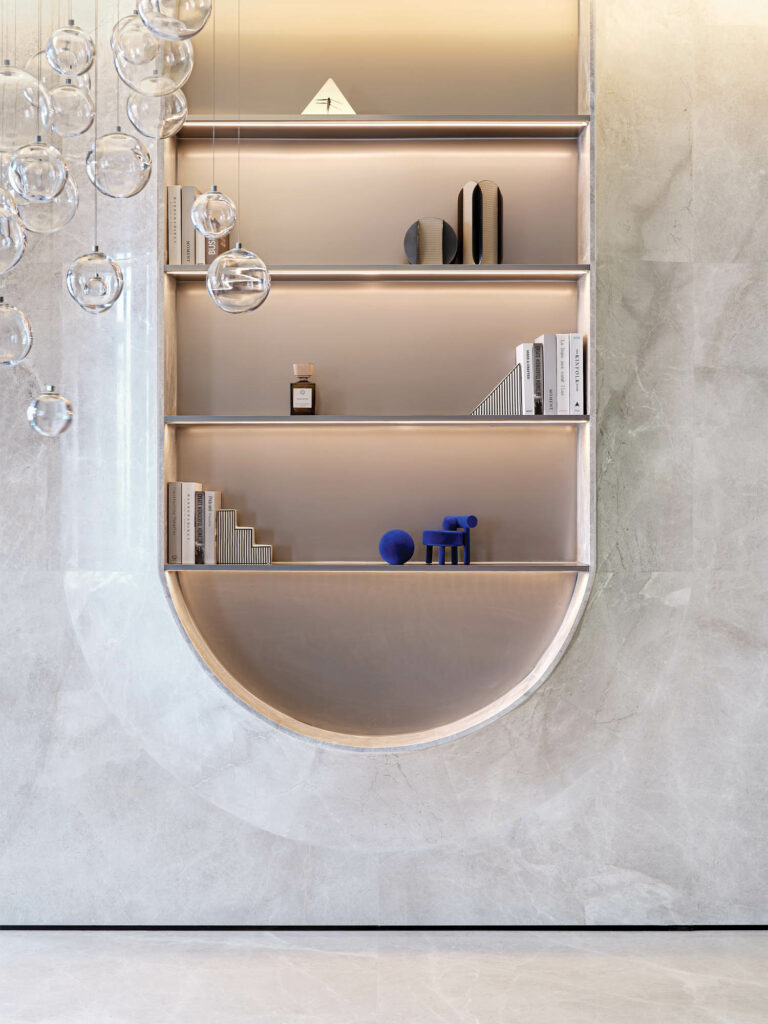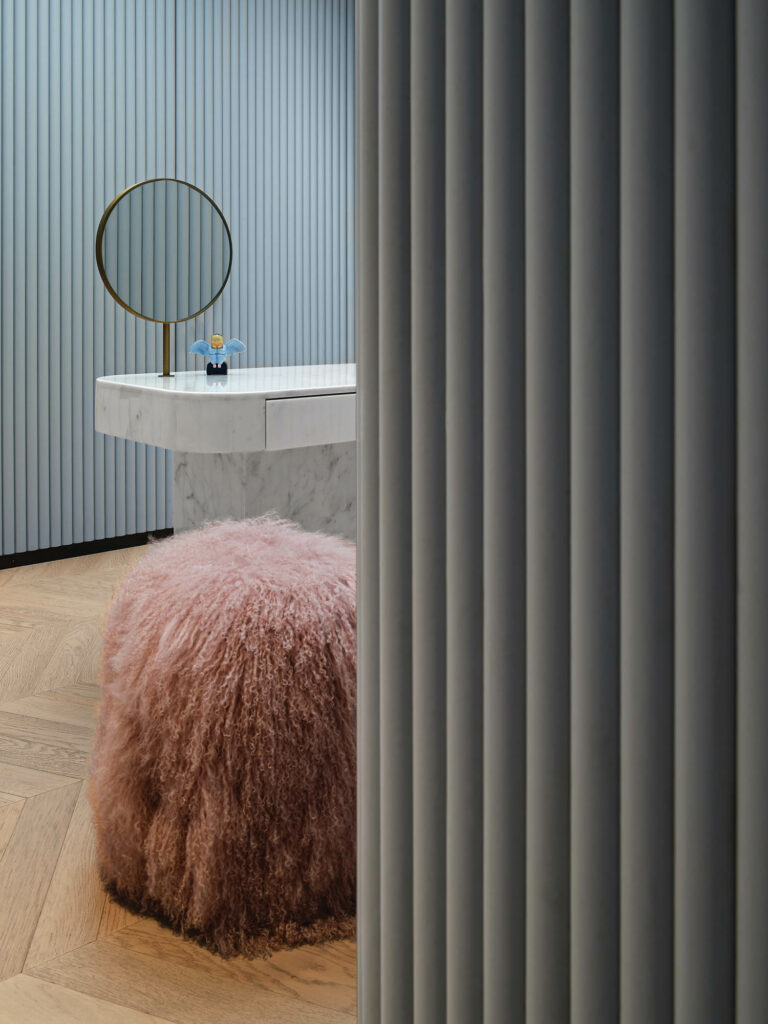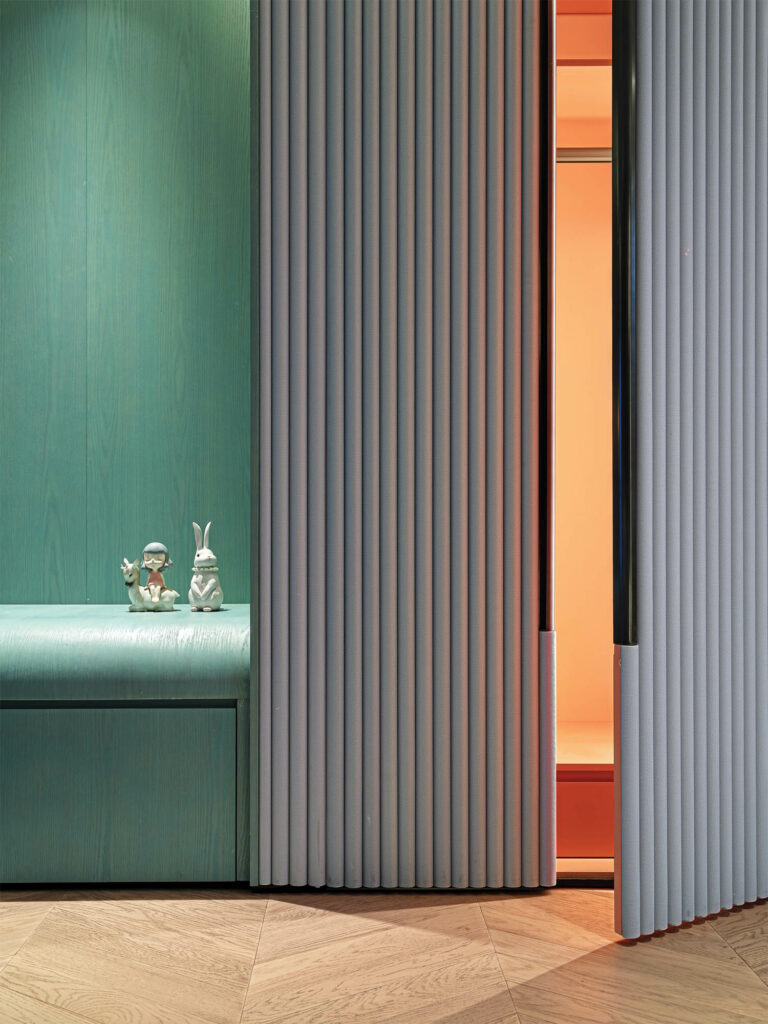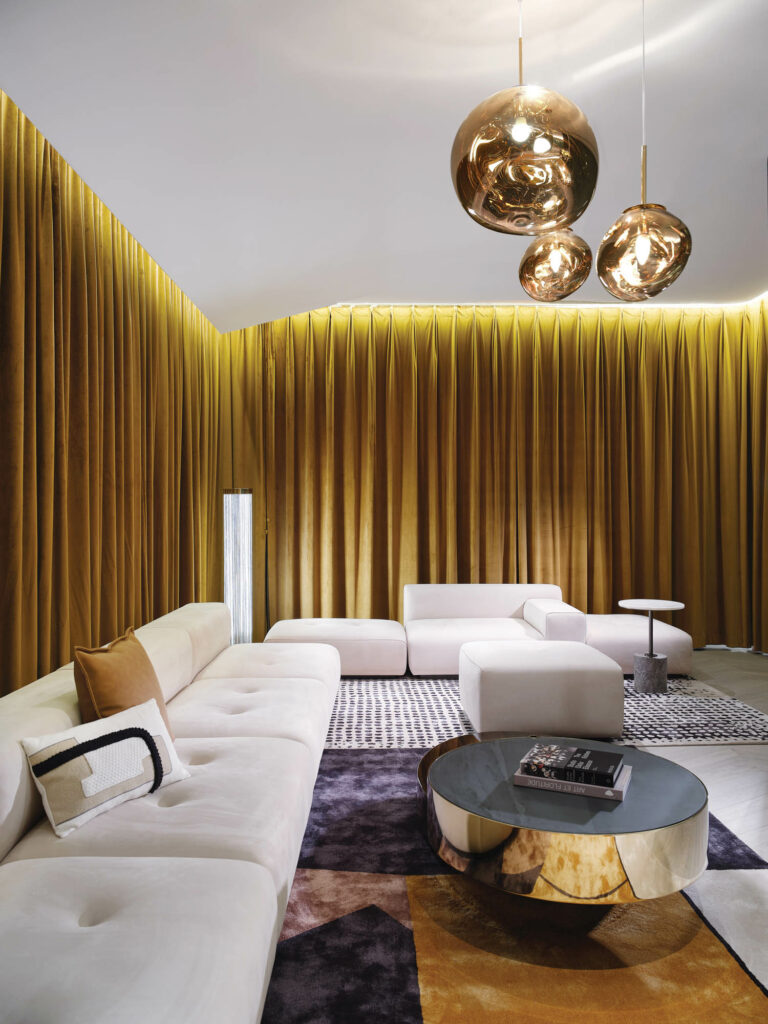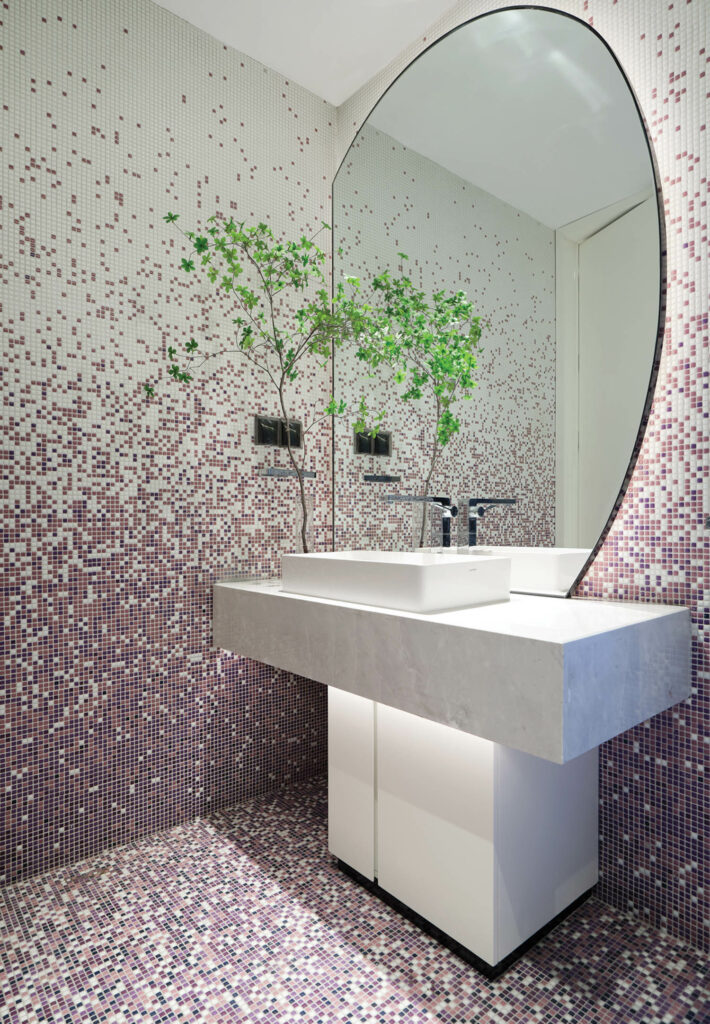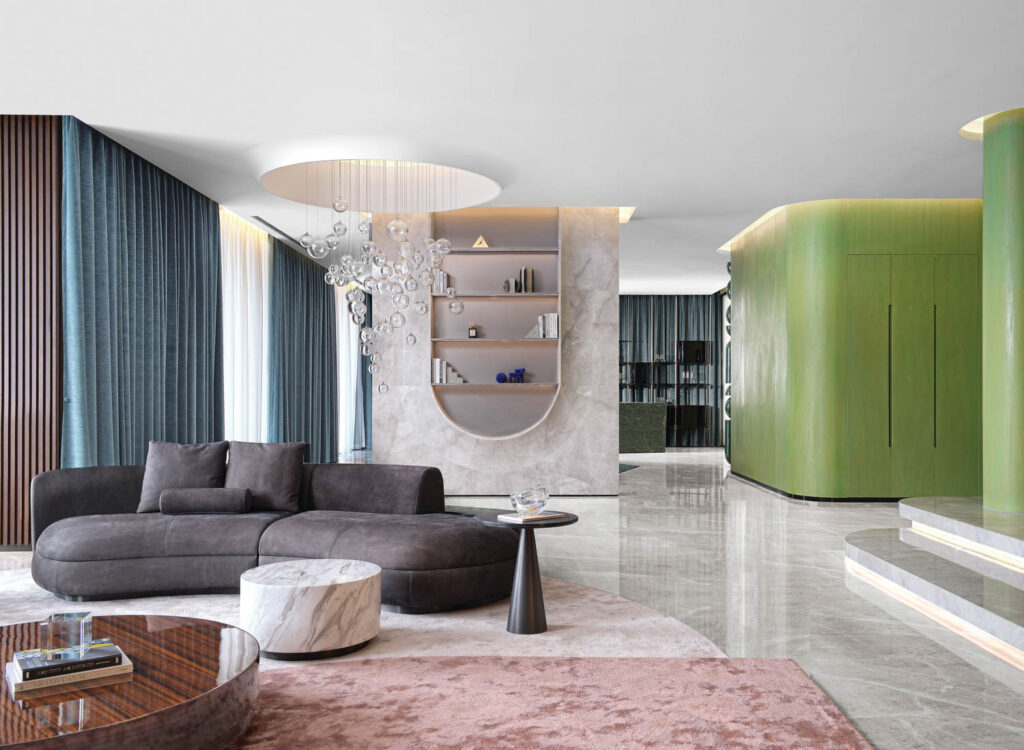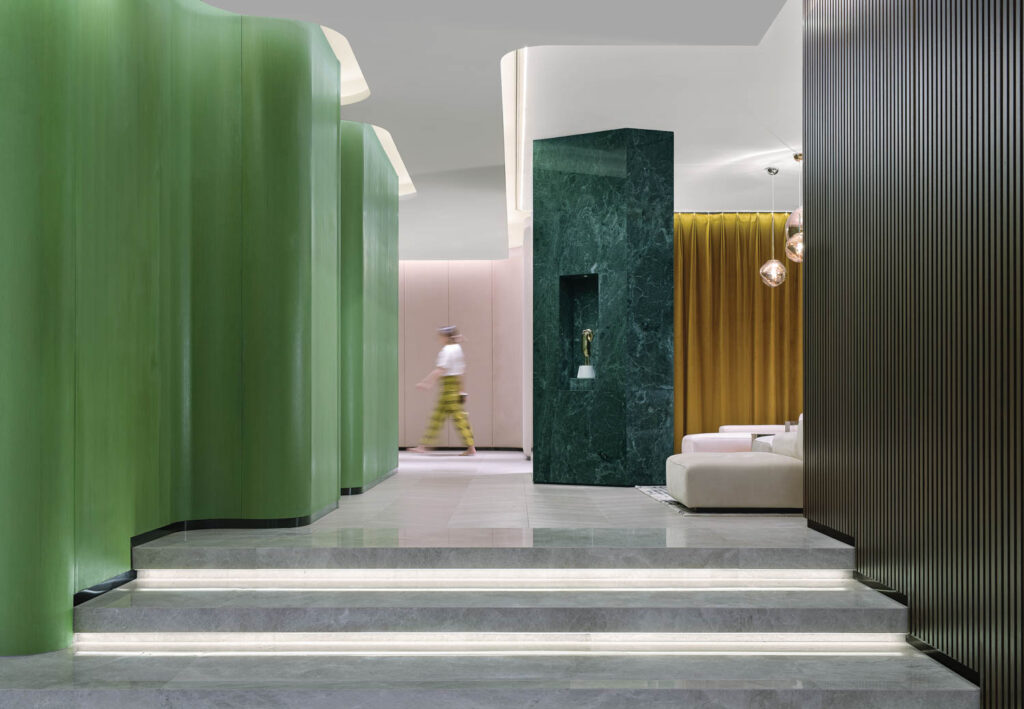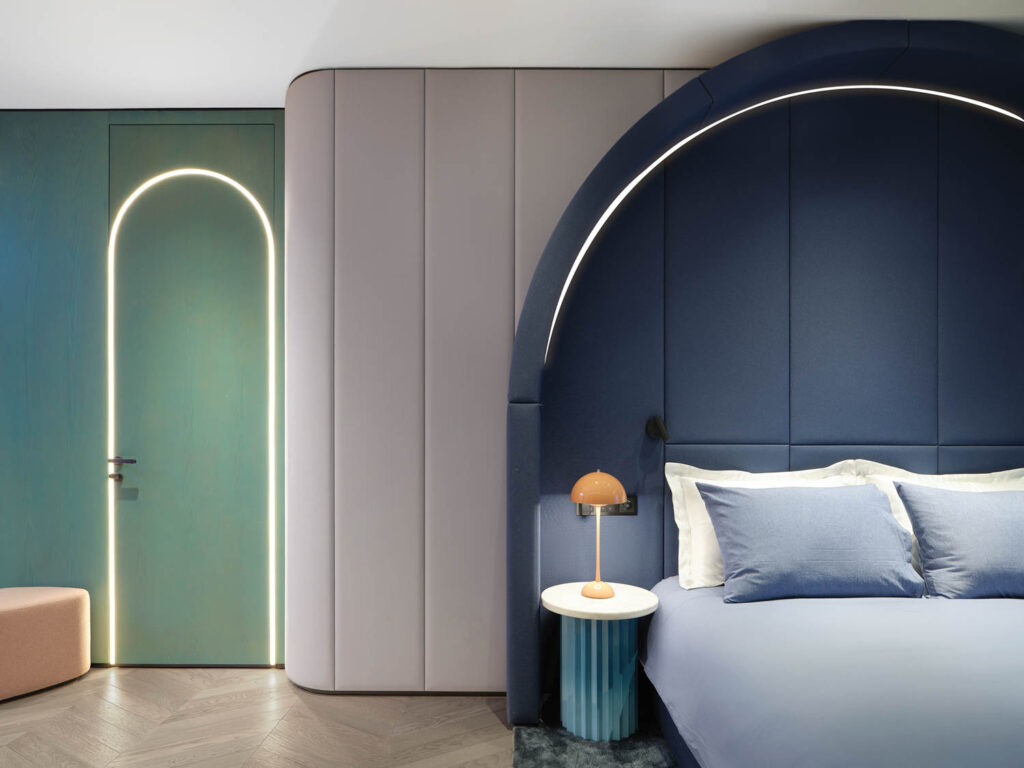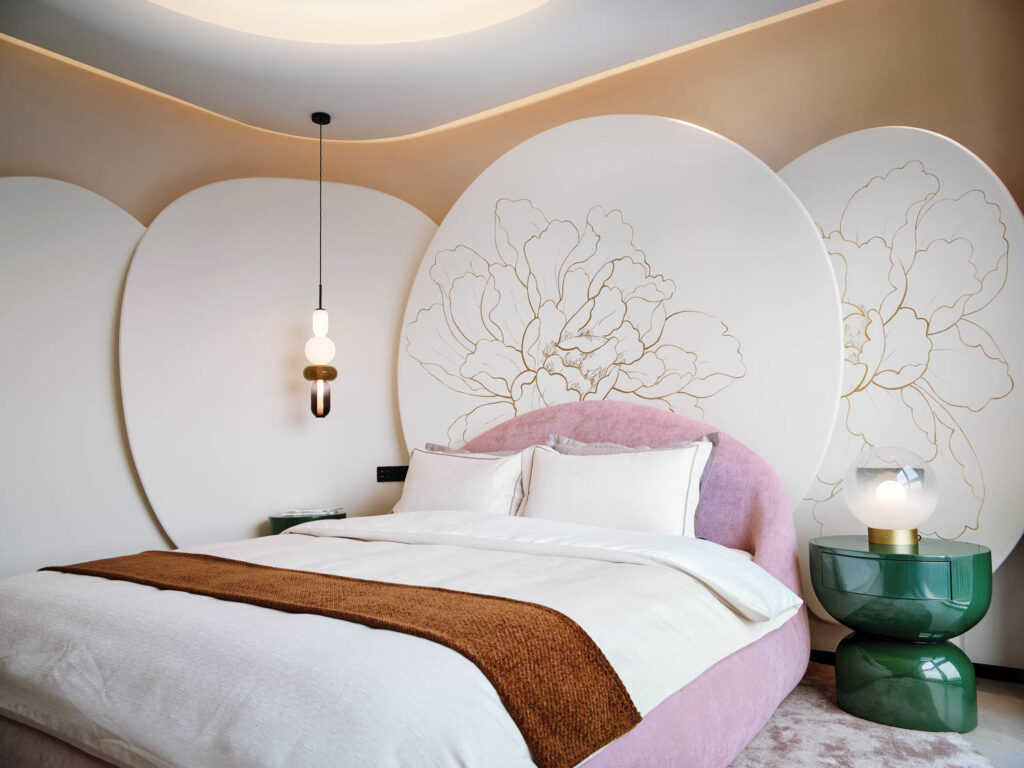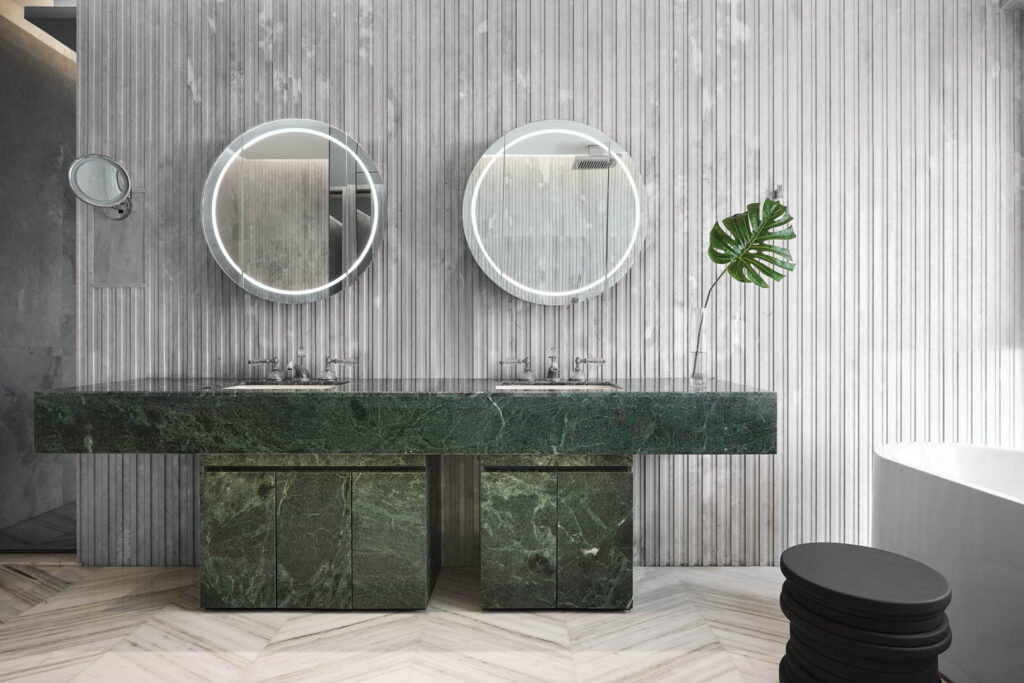 PRODUCT SOURCES
FROM FRONT
gabriel
: navy headboard fabric (bedroom)
THROUGHOUT
gt.deco
: custom furniture workshop
adding plume lighting design co.
: lighting designer
link